It's early in the morning, and you are thinking of easy breakfast ideas. Then look no further cause we have the simplest heckle-free food recipe for you—baked potatoes with creamy egg on top.
The list of ingredients:
Two medium/large potatoes
One medium yellow onion, diced
Four small eggs
3 or 4 cloves of garlic, chopped fine
4 oz. (100 g) cheese, grated
2 tbsp olive oil or 1 tbsp butter
Fresh chives, chopped
Salt and freshly ground black pepper
The total servings for this ingredient list are four, which you can add or deduct depending on your requirement.
The initial step is to pre-heat your oven to 200°C (400°F). Once that is done, it's time to clean the potatoes and poke them with a fork. It helps to tenderize the potatoes after they get into the oven. Place the in the rack and bake for 30-40 minutes.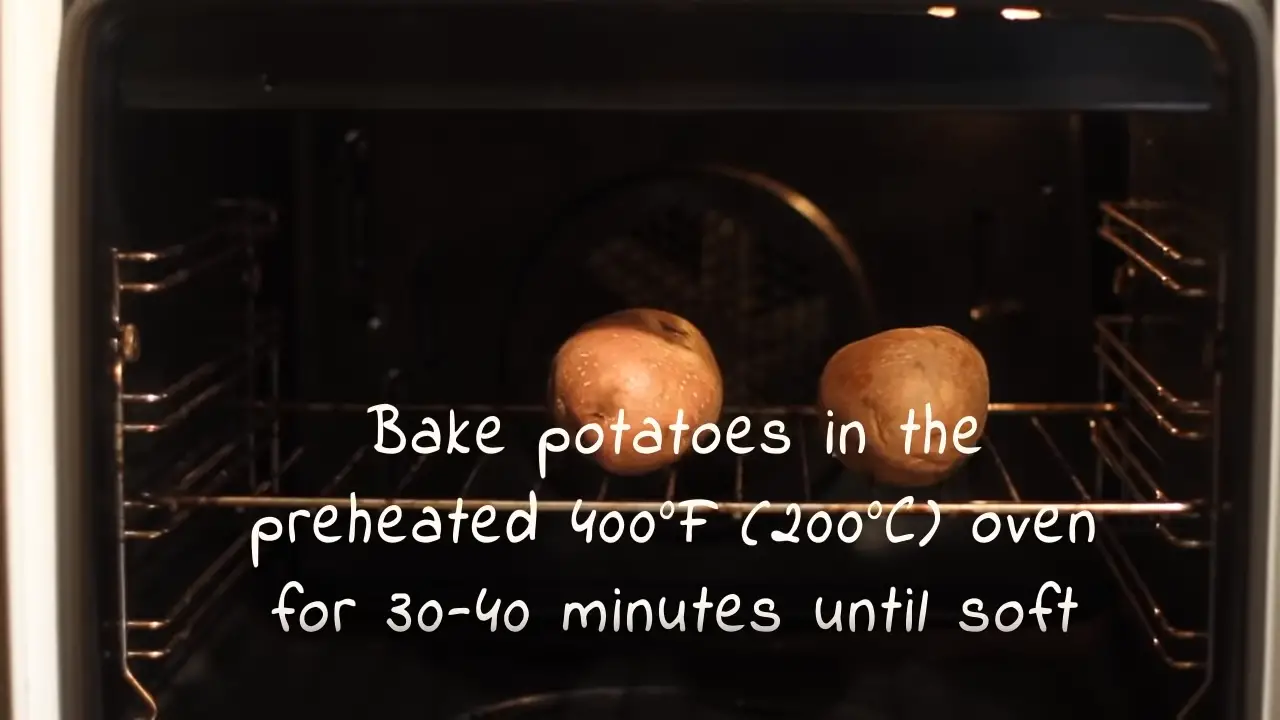 In a frying pan, saute onion and garlic for at least five minutes. When the potatoes are done, let them cool down for few minutes. Cut them in half and scoop all the soft potato flesh and add it to the pan. With some grated cheese, salt, and pepper to taste. Stir them occasionally.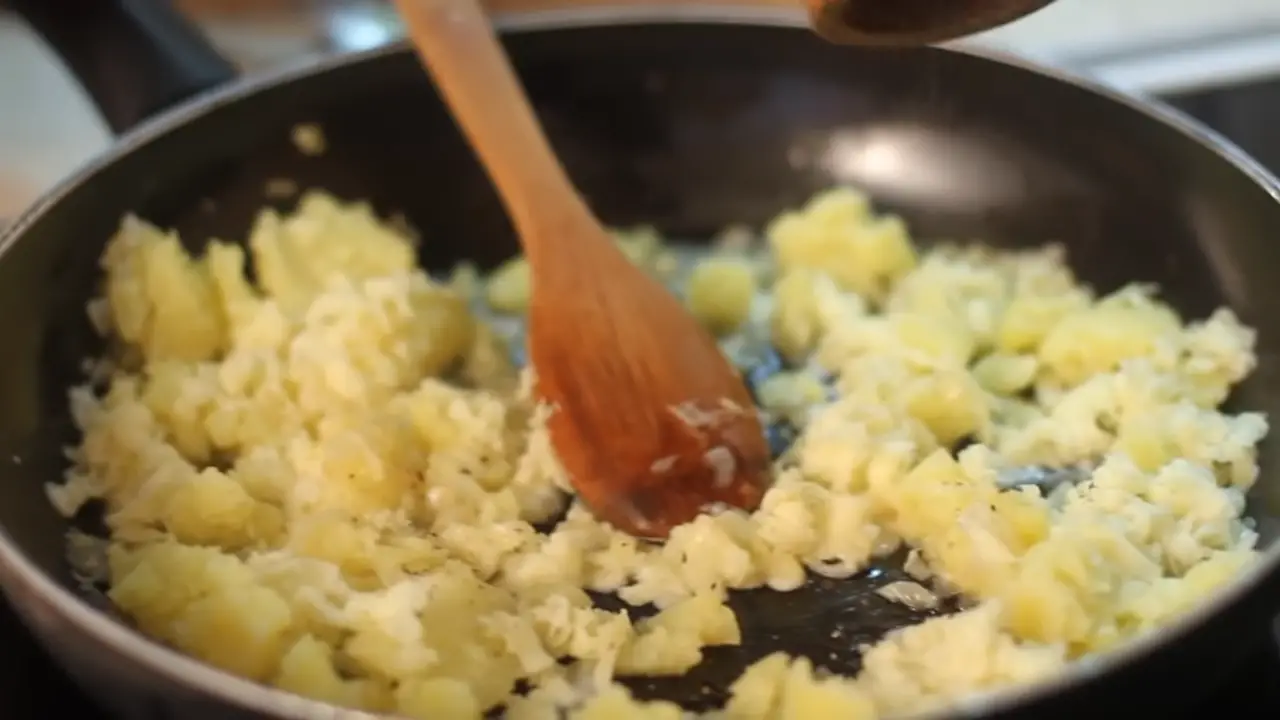 Now, the final step is to assemble the dish. In the skin, we left before, add the mixture and gently press with a spoon. Now crack one egg, add chopped chives, salt, and pepper to taste. Place it in the oven for 10-15minutes at 200°C (400°F).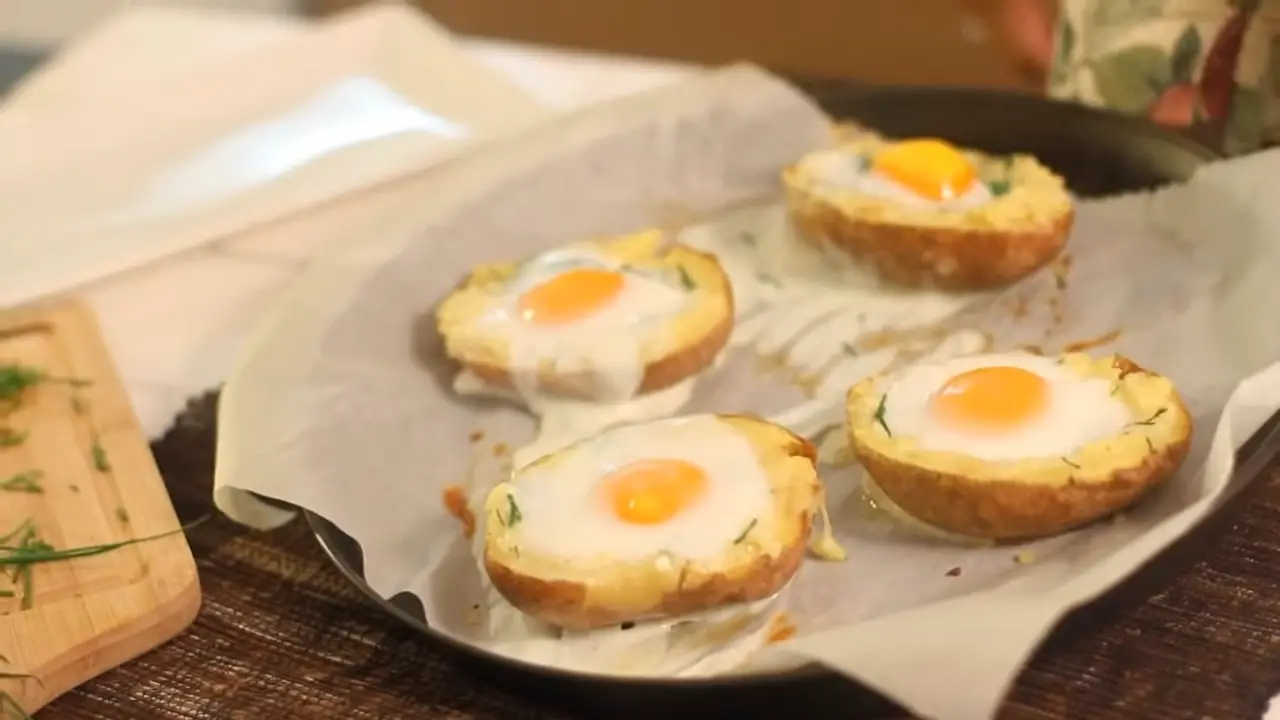 Please press play and perfect this easy recipe.
Kindly share these yummy eggs with your loved ones.