Don Rickles was one of the funniest comedians ever. He was well known for his insult comedy and outrageous humor. Apart from stand-up comedy, he was also an actor and an author. He appeared in several films and sitcoms. And one of the shows he appeared a lot was The Dean Martin Celebrity Roast.
Rickles was a regular in the TV show. He was very famous for his incredible comic timing and the burns he had up his sleeve for all the celebrities that were being roasted.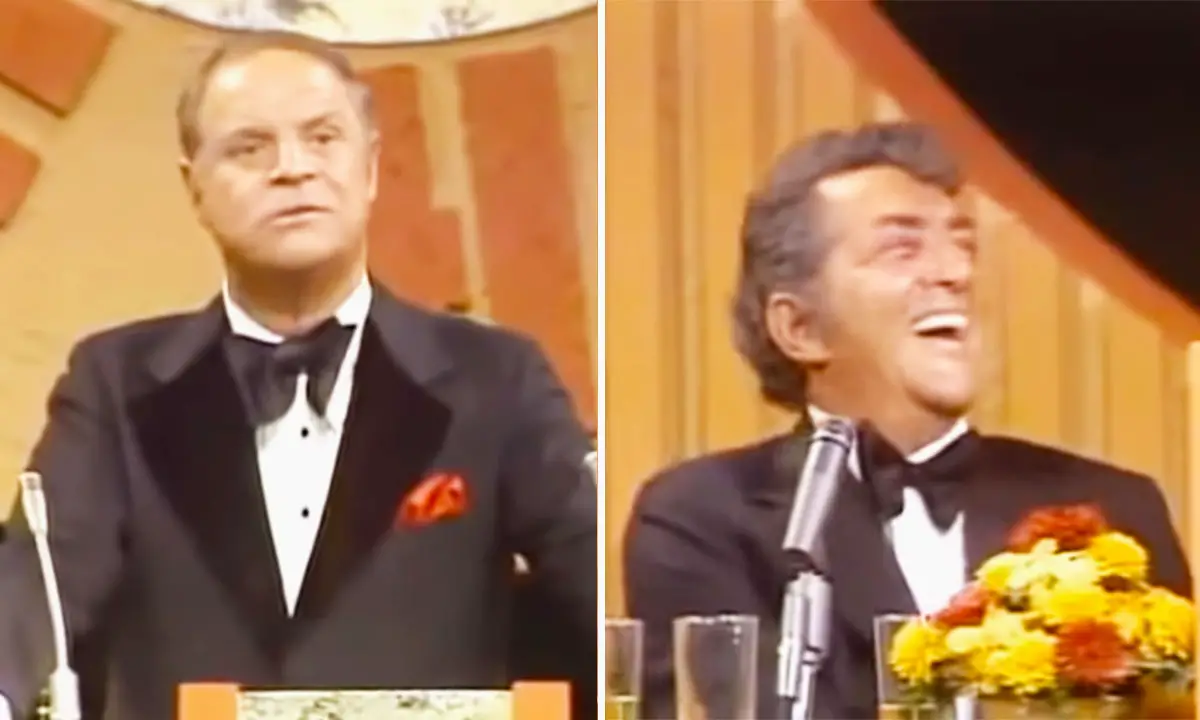 This video is the roast of one of his fellow stand-up comedian Bob Hope. Celebrity roasts are known to be ruthlessly funny. But for people who don't have a good sense of humor, you might want to skip it. And when its Don Rickles roasting you, it's tough to get back.
From the moment he gets up on the stage, he starts verbally ripping everyone present there. He shows why he was the best in the business. His roasts were genuine and hilarious. But most importantly, he was respectful to everyone he roasted. And that shows how much of a great comedian he was. And the way he ended his time was very heartful and genuine.
WATCH how he makes fun of everyone in the most subtle way possible.
COMMENT and SHARE if this nostalgic video made you laugh.