The bond between humans and dogs is something out of a fairy tale. They are caring, loyal, faithful, and highly astute. These human companions have an unerring ability to judge people within the first few visits. If your pet doesn't like someone, there's a chance they are not very nurturing.
When Benjamin and Hope Jordan moved to Charleston, South Carolina, their top priority was to find a nanny. Like every careful parent, they scrutinized every candidate. They did background checks and everything else they could think of to be on the safe side. Eventually, they found the right nanny to look after their young son "Finn." A few months passed, everything was going okay.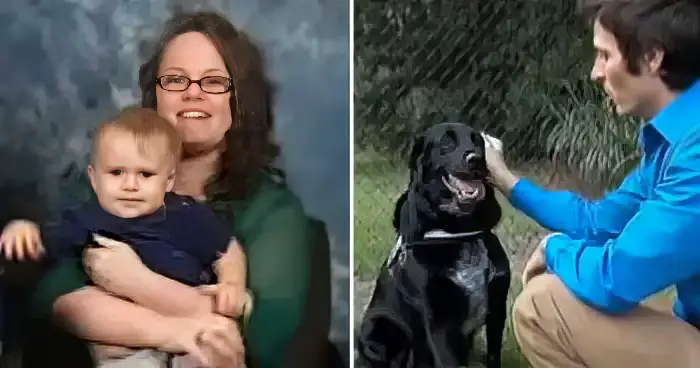 But after five months, the couple noticed strange behaviors from their black Labrador retriever, Killian. Whenever the nanny was around, the pet started getting defensive. Initially, he would stand between Finn and the nanny. Gradually the aggression grew stronger.
After repeated incidents, the family decided to record the audio when they were not around. They left an iPhone hidden under the couch. When the parents came back, they were shocked to hear seven and half hours of non-stop cursing, while Finn was neglected and left to cry. Watch the full video below and please leave us a Facebook comment to let us know what you thought!
Don't forget to hit the SHARE BUTTON to share this video on Facebook with your friends and family.