Dogs are an entertaining species. We can train them for the most complex tasks, but they still have a penchant for causing mischief. They are not afraid of being silly and they can crack us up with their funny antics without even trying. Take, for example, the adorable pooch featured below! This hilarious Labrador is going to leave you in stitches without a doubt.
Labradors are exceptional swimmers. But Toyo the Lab doesn't like to swim much. Even though he has been nicknamed "the lifeguard", this pooch loves pushing people into the water. Every time he spots someone standing close to the edge of the pool, this prankster runs up behind them and pushes them in! And he is so happy about it that he even does a victory lap around the pool! What a cutie!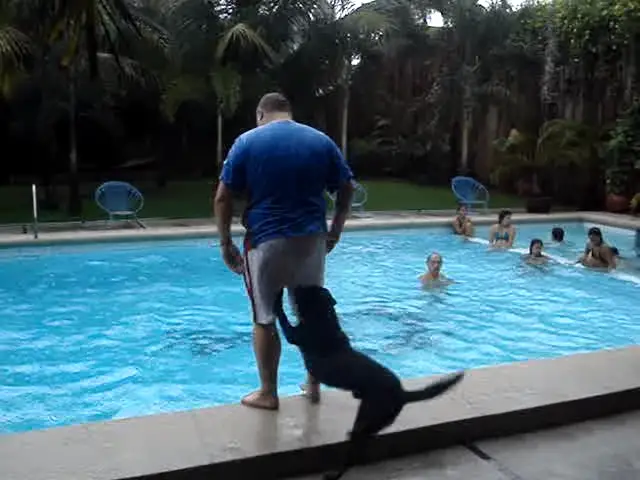 Watch this funny video below! Did this make you smile? Feel free to share what you thought about it in the comments section!


Don't forget to SHARE this hilarious video with your friends and families!