Dogs are the warmest animals ever. They can be very friendly and welcoming to humans.
However, it is always good to see a dog be nice to another dog. Animals are mostly not as friendly when they see their owners loving another animal. Whatsoever, Finn, the Golden Retriever is truly an exception. He is just the opposite of how most animals would be.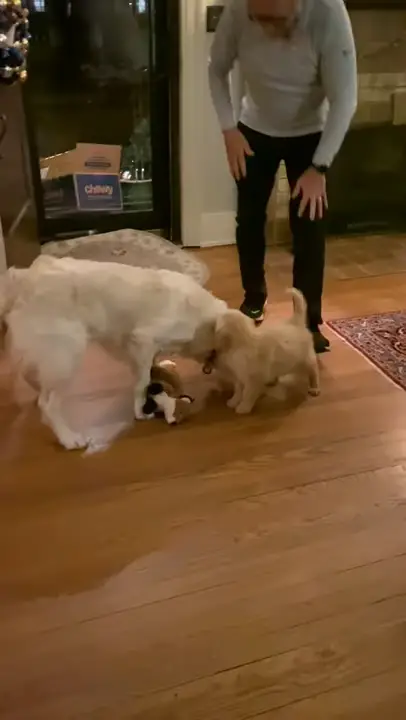 When Finn's owner decided to add a new member to their family, the cream-colored Golden Retriever was more than grateful and happy to receive him. The 11-month-old dog went to his new 8-week old puppy brother and greeted him warmly. They call the new puppy Gus. Little Gus was just as happy to meet his big brother.
This is one of the most wholesome videos on the internet.
Watch the full video below!
Please SHARE with your friends and family!