Have you ever been locked out of your house? You might have left the keys inside, or misplaced it. But we can all agree that it is a hassle. Especially if it already dark and cold outside! Unfortunately, this happened to Robert Fox's pet dog Chika.
Chika is an adorable Labrador-mix from McDonough, Georgia. She a lively pup, but sometimes she gives in to a little mischief. Her naughty antics must have got her locked out of the house. Additionally, the owners failed to notice the missing dog until the very early morning!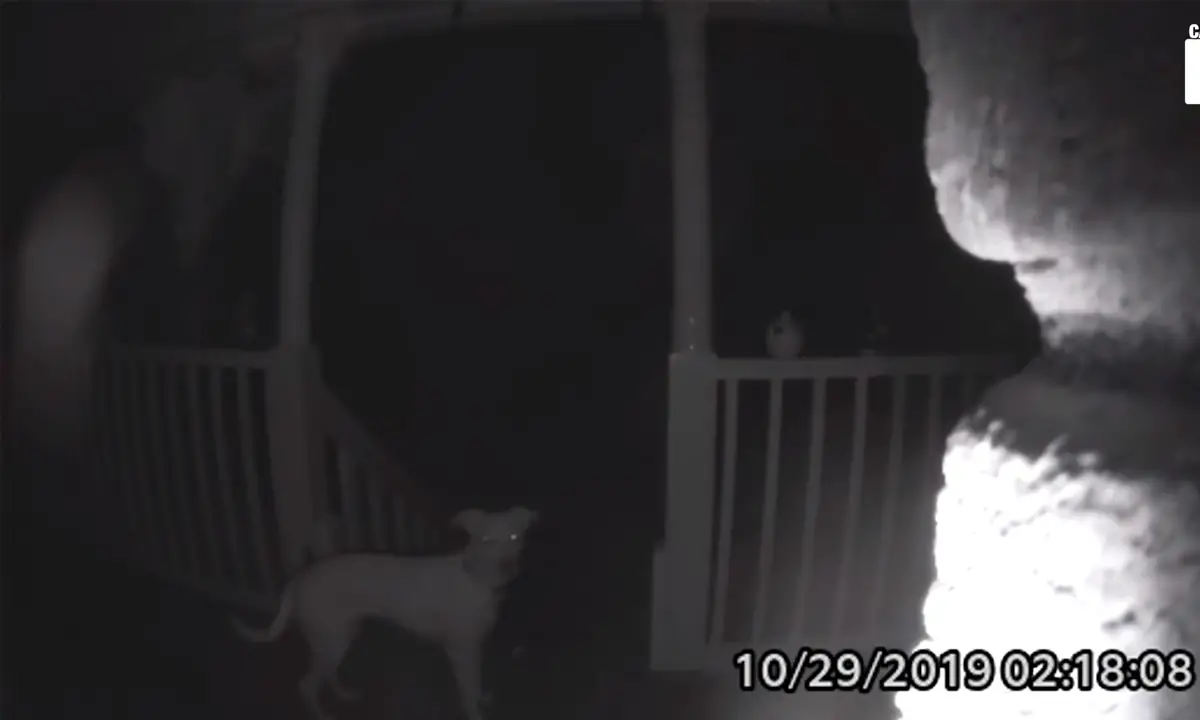 We can see in the camera footage that Chika comes back home at 2:18 am. The pooch finds that the door is locked, so she does something brilliant! She must have noticed how ringing the bell from the button outside gets people to open the door. So she does precisely that. Chika hops up and hits the doorbell, which gives a closeup shot of her cute nose. She runs off into the dark after hitting the button but comes back to do it again. The smart dog does this till her owner opens the door for her. You have to watch the whole clip below:
What did you think? COMMENT and SHARE!