Even though we don't speak the language of our pets, their gesture over time is enough to signal their desire. Take Shelby for example, the beautiful golden retriever is left to roam around inside the house. Whenever she wants to go out and play, Shelby begins scratching on the door constantly.
However, something always baffles me, how our pets choose the strangers they adore. For Shelby, it's none other than the garbage man. She seems quite fond of the gentleman and not only that she even sense his presence from miles away.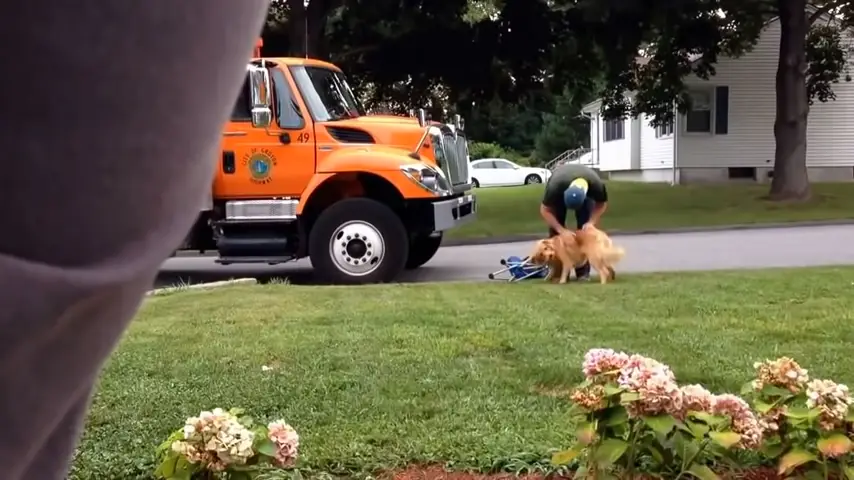 One fine evening Joshua Byrne and Shelby were playing indoors when all of a sudden the doggy began scratching the door. Within seconds, Joshua could hear her whine. unbeknown to the reason, he looked outside. It didn't take him long to realize why Shelby was getting so impatient to go out in the yard.
Thanks to Joshua, we get to witness this lovely moment. Please press play and enjoy the bonding.
Kindly share the clip with your loved ones.