People say that the more you age, the more you become wiser. Apparently, it didn't say anything about manners, and it looks like this old woman left her manners at home. A video has spread all over the internet showing an elderly woman spitting on a disabled man while inside a moving bus.
When she thought she could get away with what she did, the disabled man's girlfriend pushed the old woman towards a seat and slapped her senseless. The old woman fell on the floor of the bus with what looks like bad acting.
The video was posted on Reddit, and people commented that it looks like the old woman was sent to another dimension after the slap, and some even laughed at the way she fell.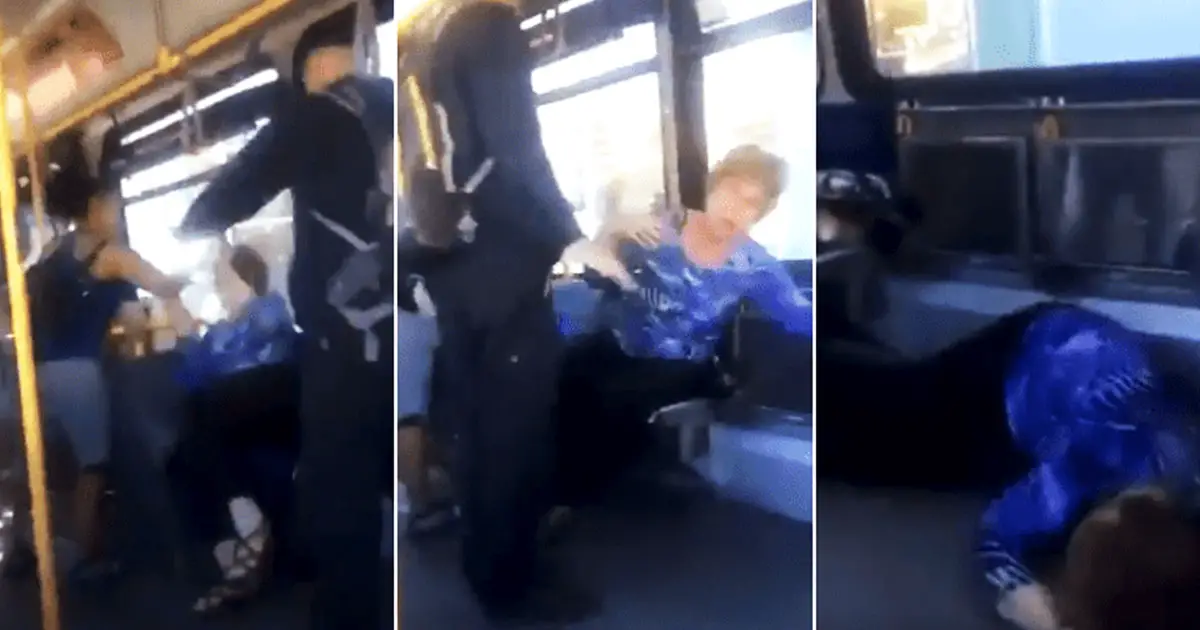 Adeola Oyebula, the Twitter user who uploaded the video said that everything started because the old woman did not want a man to sit beside her and the disabled man interfered while the two were fighting over the seat. The old woman insulted the disabled man and spat on his face.
The disabled man's girlfriend was there to witness what the old woman did and slapped her. A lot of the comments on the video pointed out how it took a good 3 to 4 seconds before the woman fell on the floor comically. There are very few comments that showed her pity, but most expressed how she deserved getting hit. There are also some comments that compared her to a fainting goat and some even referenced to an iconic wrestler, saying "that's the old Rick Flair drop. She sold the shit out of that slap".
What would you do if you were in the same situation? Let us know by leaving a comment and don't forget to SHARE this with your friends and family!