Sometimes people take the things and opportunities they have for granted. And they can never be grateful for what they have. But in a world filled with ungrateful people, there is Justin Anderson, who, despite his disability, is on a mission to make his community better.
Justin is an Iraqi war veteran who lost his leg during the war. Now, he rides around in a custom made wheelchair. He was overwhelmed with all the love and support his community showed him during his difficult time. Now, he wants to give back. And the best way to do it is by providing them his services. So, he decided to plow snow off the sidewalk.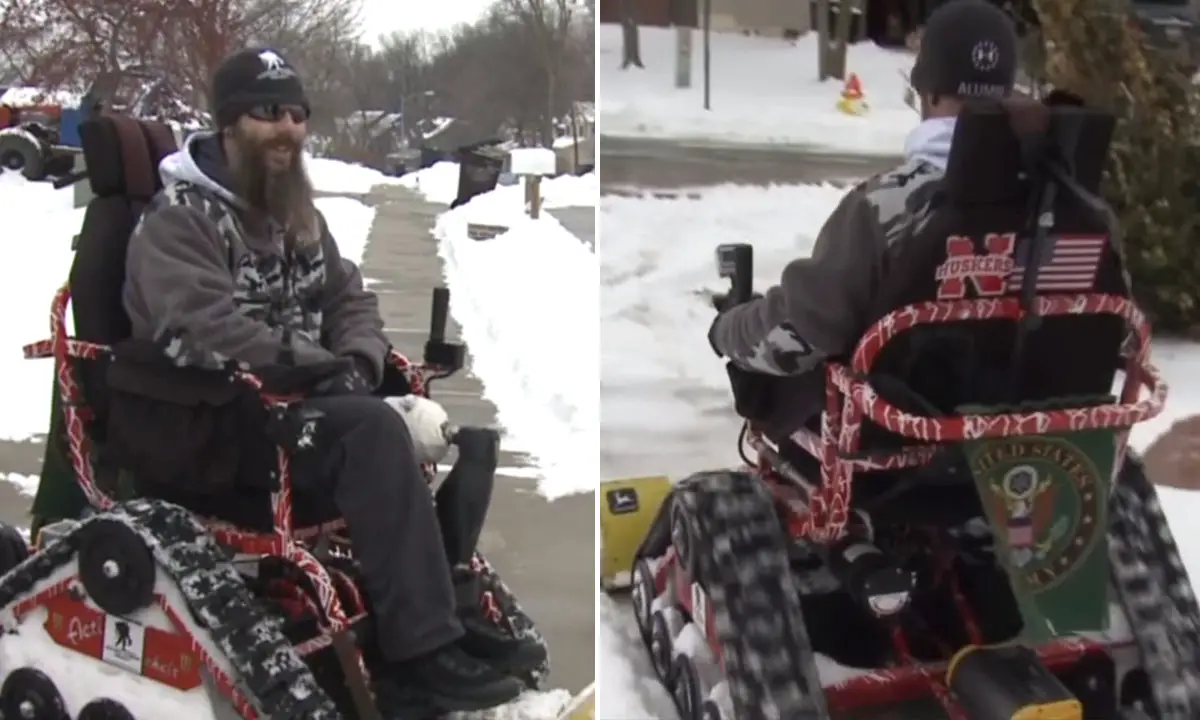 Justin custom-built his wheelchair with a snow blade and inserted offroad-friendly wheels. And he spends hours of his time taking care of the snow. And he does all this to make sure that the people of his community don't have to suffer during the snowstorm.
WATCH the story of Justin's selfless act below.
COMMENT and SHARE if you think he's doing an amazing job despite his condition.