Being a parent is the hardest job a person is ever going to have. Raising a child is no joke, your patience, energy and yourself as a whole will be tested to the maximum level. Especially as years go by, the older they get the harder they are to handle.
Just when you thought the "terrible two" stage was the most challenging part of their growth– you better think again. Wait and see until they reach their teenage years, you'd better prepare yourself for the worst.
Jason Hilley, a dad from Orlando, Florida is slightly distressed with his daughter Kendall. Though it's not that serious of a matter, dad's will always be dad's and they just cannot let such things come to pass. Kendall apparently bought a new pair of shorts, and to her, they look pretty amazing!
But to her dad, these pair just won't do. He has no problem with the shorts themselves, though the length was really bothering him. Or should I say the lack of length?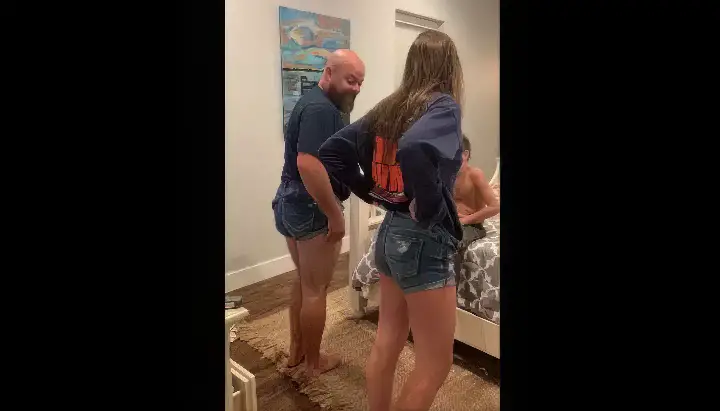 This dad decided to do a little prank, just to show his daughter how he views her latest purchase. For a good laugh, Jason wore his own pair of sexy shorts and asked Kendall if it looked good on him.
Her brother and mom Alison, just couldn't contain their laughter as to what their dad Jason had done. The video of dad's little stunt went viral on Facebook with over 38 million views. Watch the full video below and please leave us a Facebook comment to let us know what you thought!
As a parent, what would you have done in this particular situation? This adorable dad's actions may seem hilarious but at the same time with unconditional love and concern for his daughter.
Don't forget to hit the SHARE BUTTON to share this video on Facebook with your friends and family.