Here's a video that shows what could have been a tragic moment become a glorious one as a dad drops a kid off his shoulders and then miraculously catches him before he hits the ground.
When you're a parent you know disaster can occur in a blink with your kids. Surely the last thing this dad had on his mind was that his son, who was riding on his shoulders, would somehow come off. A few seconds later, the kid tilts to one side, loses his balance, and falls toward the floor.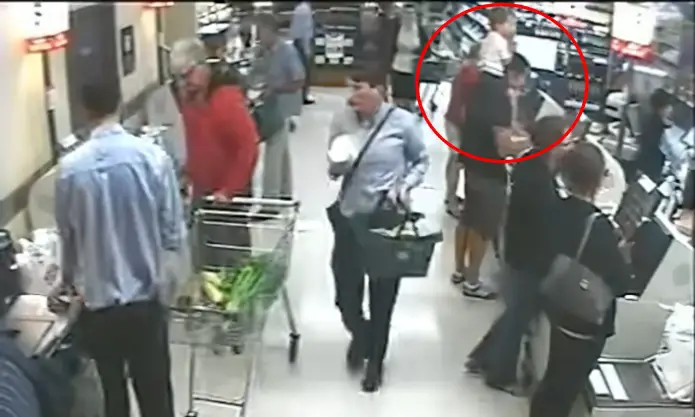 Miraculously dad grabs his ankle just inches before he crashes down in what could have been a serious injury. Just watching this made my heart skip a beat! Kudos to the dad for the great move, but maybe think twice about putting the kid on your shoulders while you're trying to do something else.
Watch the full video below and see the fantastic save. Please also leave us a comment on Facebook telling what you thought of this dad's actions.
Kindly share this video with your loved ones.