Parents come up with all sorts of ideas to spend time with their kids—fishing, going on hiking, and even their passion for music, dancing, or painting. Moreover, a kid who grows up in such a delightful and harmonious environment is likely to reflect confidence later in life. Our generation needs all the help it can get.
The story down below features a dynamic duo, a father and son. Tim, 43, and Jack, 12, have been practicing music since Jack was five. Although the duo is years apart in age, when it comes to music, they sync perfectly. Their dedication to creating and perfecting their own music is formidable.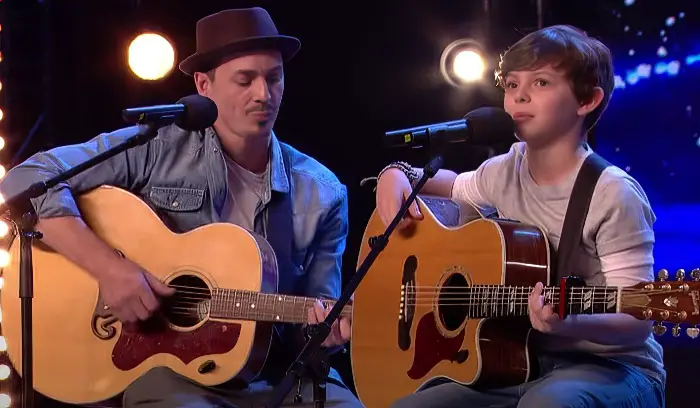 The father and son muster the courage to sing in front of four prestigious judges in "Britain's Got Talent". Visibly the contestants were nervous, but that didn't let them sing their heart out as they strum the guitars in front of a huge crowd.
As they come to the end, one judge in particular shares words of admiration. Not just that, the team has a delightful surprise up their sleeve. Watch the full video below and please leave us a Facebook comment to let us know what you thought!
Don't forget to hit the SHARE BUTTON to share this video on Facebook with your friends and family.