Christopher Duffley was given up by his drug abusing mother right after he was born in 2001. He has autism and was born blind. But a compassionate family member didn't want one of his own to get lost in the foster system. He flew down and adopted Christopher into his family; the little guy was only one year of age.
Christopher's life has always been a roller coaster ride, but he doesn't dwell on the negative aspects of it. He always has an optimistic attitude towards everything. This video shows Christopher singing "Open the Eyes of My Heart" in Concord, NH when he was just 10 years old in 2011. He is no doubt very talented and also such a fabulous performer! He has such an angelic voice!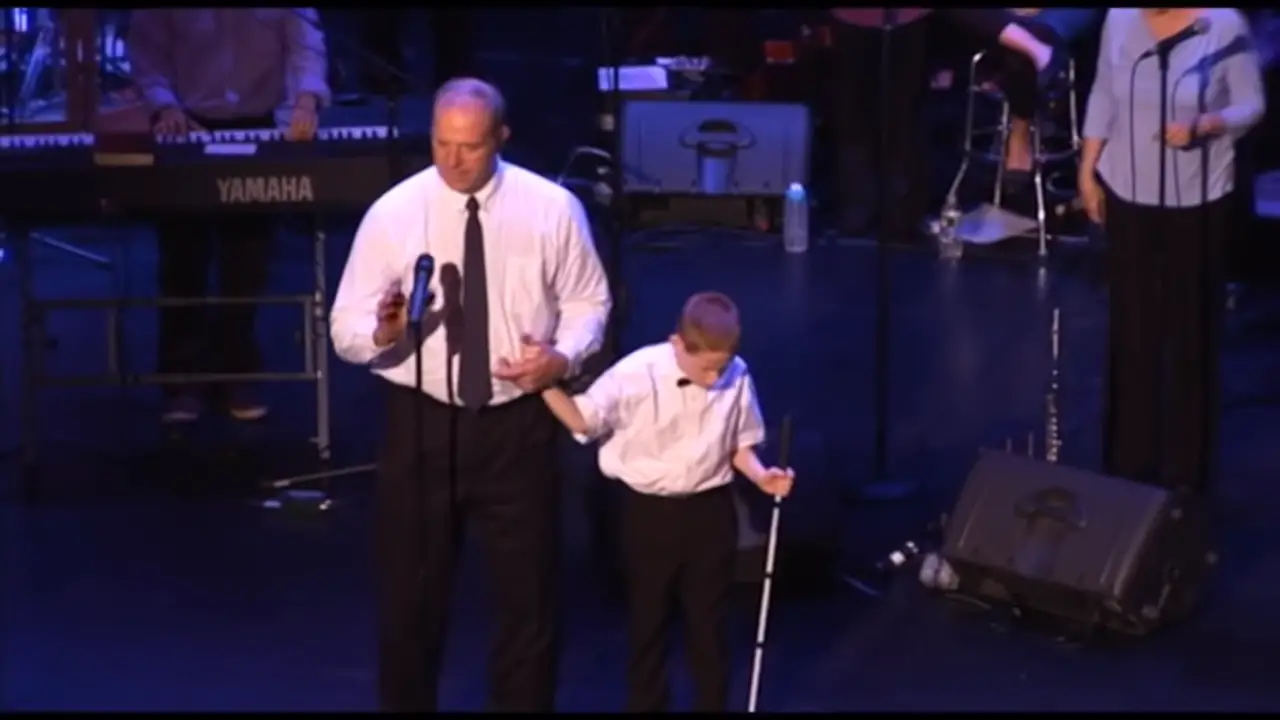 Watch Christopher's beautiful performance in the video below! Isn't he amazing? What are your thoughts? Share them with us in the comments!
Please SHARE this with your families and friends!