Banjo and guitar duels might take you back in time to a movie with mountain men, dirty hands, and crazy beard. Or it may remind you of "The Devil Went Down To Georgia," a  Charlie Daniels Band song/story that revolves around a young man, Satan and dueling fiddles.
Even though this viral video featured below doesn't contain any sort of soul snatching. It sure is entertaining to hear. Furthermore, it is the Christmas theme. And who doesn't like the holidays?
The U.S. Navy Band seems to enjoy the holidays as much as we do. Therefore, they put on performances and few contests to entertain their crowd. Recently they had a guitar and banjo off. It was a fantastic show to witness. The cheers from the audience are proof enough.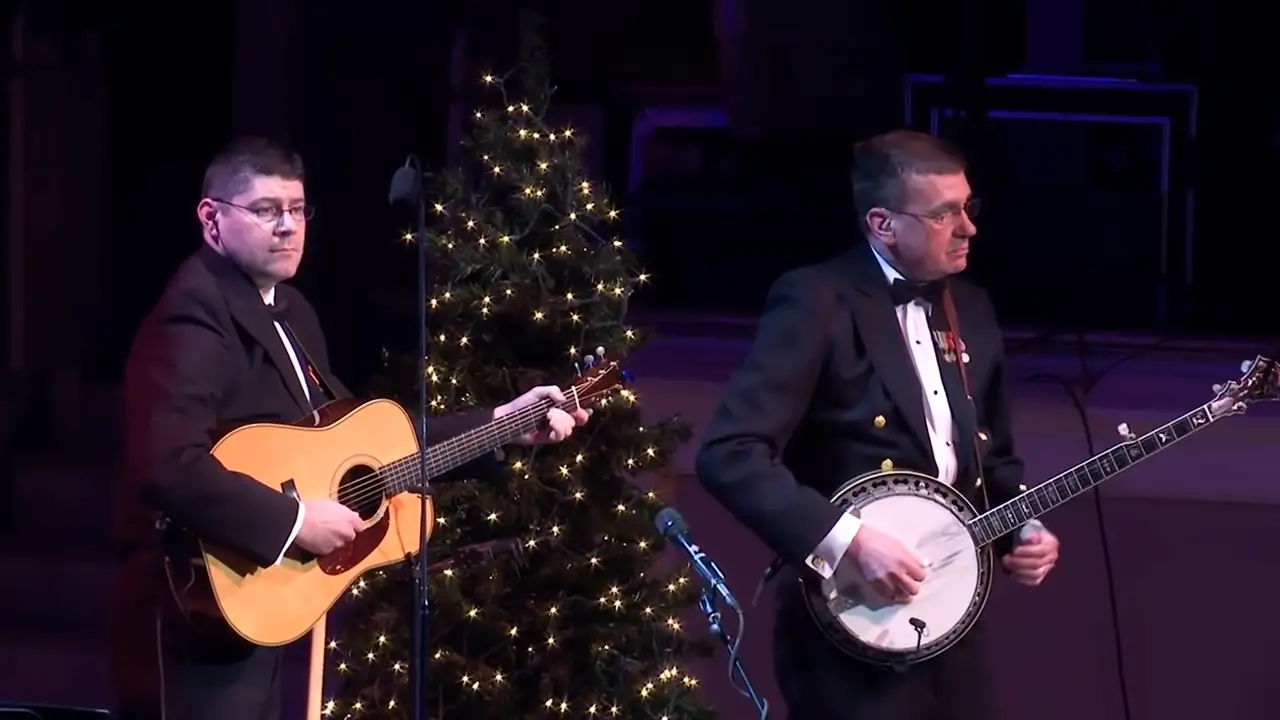 Petty Officer 1st Class Joe Friedman begins to play some notes on his acoustic guitar and looks to his competitor. Senior Petty Chief Officer Keith Arneson on the banjo returns the notes. The notes then subsequently get more and more complex and incredibly fast too. Please press play and witness this amazing showcase of talented Navies. Do share your thoughts on the feed.
If you find the show entertaining, kindly share it with your loved ones.