The following video features a variety act from Britain's Got Talent 2010. It was Auditions Week 4 when a group of seven men in robes and masks walked on the stage. Everyone was confused as to what they were going to do. But none of them could have even guess what was about to hit them. The Chippendoubles managed to leave everyone in shock with their unexpected act.
This group consists of professional celebrity lookalikes who are entertainers in their own right and have extensive experience in the industry. They reached the semi-finals in the show and even after leaving, they have been very popular with the masses. Their motto is "Expect The Unexpected". Wait till you see what this amazing group has up its sleeve!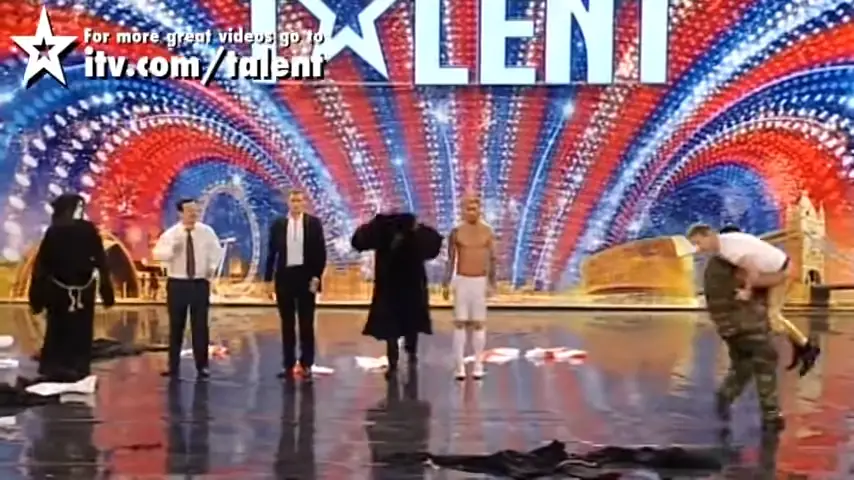 Watch this entertaining act below! Did you recognize all the lookalikes in this act? Be sure to share your thoughts with us in the comments section!
Please SHARE their funny audition with your friends and families!