We enjoy our leisure time by lounging back and relaxing. Even turn on Netflix to binge-watch our favorites series or movies. From thriller to rom-com, the stories revolve around our surroundings. A tiny bit relatable, you might say.
It seems like animals enjoy doing such activities as much as the next humans. Mr. Bobby, a cat from the UK, has a very cozy way to spend his days besides jumping and knocking things around.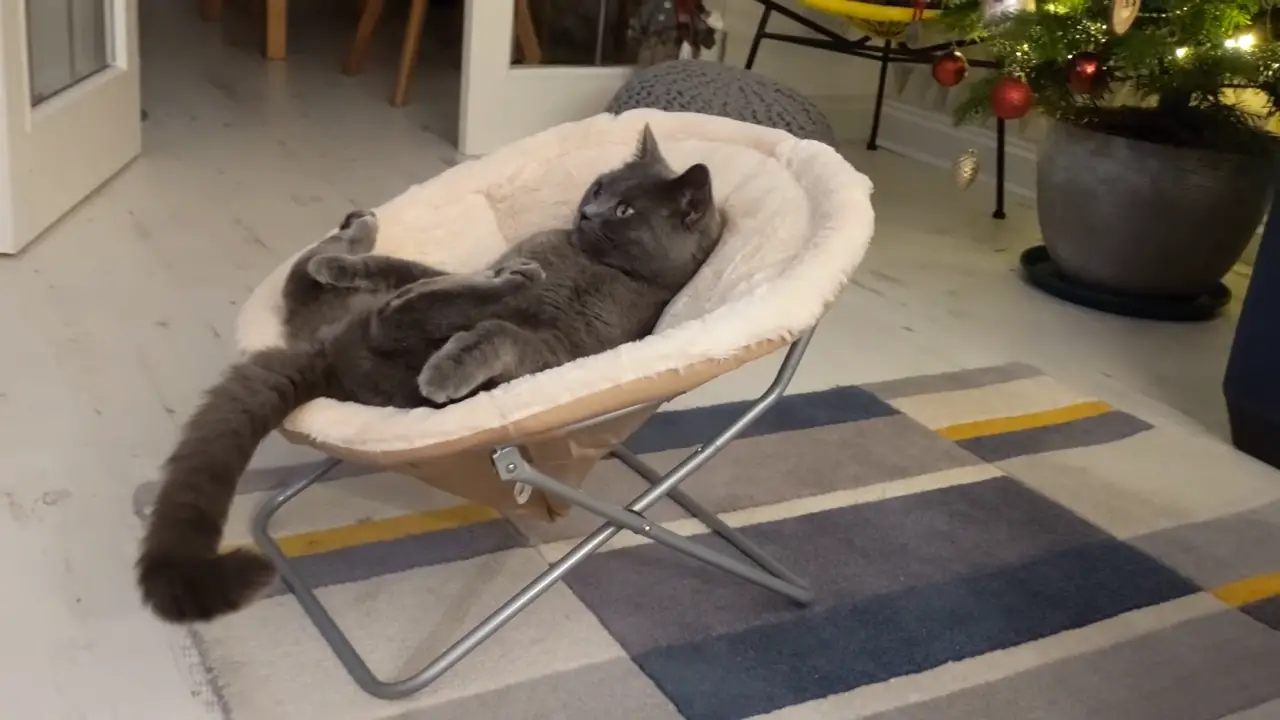 The short grey hair feline loves his baby bouncer. Doesn't that already sound like fun? Well, that's not all. The adorable pet likes to turn on his favorite show, "Tom and Jerry" during his free time. Sitting upright and staring intently at Tom and his adventures look really pleasing.
After his owner posted this short clip, the internet is going crazy over the furry animal activities. Gaining more followers every day, he has almost 7000+ fans on Instagram. And 50,000 people have watched the video. In addition to fame, Mr. Booby is an ambassador of the cat food brand.
Well, after so much work, I think he deserves movie time. What is your opinion on these matters? And don't forget to share this joyful footage with your loved ones.