Charly is the cutest little baby. But her parents were shocked to find out that their little girl wasn't responding to certain sounds and noises. So they took her to the hospital in order to have her hearing tested.
Their suspicions were confirmed when the results came out. Charly's hearing was impaired and she needed a hearing aid immediately. Not long after, they molded the aid to Charly's ear. The video below features the sweet moment when Charly hears her mom's voice for the first time.
Babies with hearing loss have a hard time developing their language skills. So it is important to fit children with hearing aids as early as possible. The earlier they are fitted with the it, the sooner they can participate in the developmental milestones.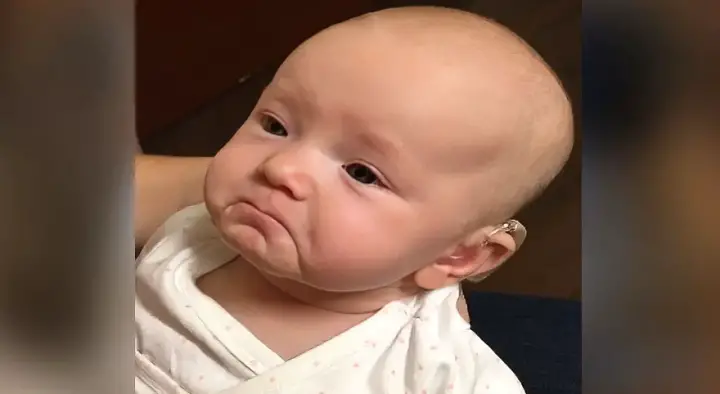 That is why Charly's parents got their baby daughter what she needed as soon as possible. They hoped that the hearing aid would help Charly to hear. But they weren't sure how well it would work out since she was just a baby.
However, the moment they turned the aid on, their kid's face cheered up in a way it had never before. They had no idea that their baby girl would respond so strongly. You are going to be in tears when you see the little girl's reaction. Watch the moving clip below and please leave us a Facebook comment to let us know what you thought!
Don't forget to hit the SHARE BUTTON to share this video on Facebook with your friends and family.