Dogs are incredible creatures. These friendly animals can befriend almost anyone, from massive lions to even the tiniest babies. In fact, dogs are so calm and gentle around babies, that some parents even use them as babysitters! Children who grow up with dogs by their sides are known to be happier and healthier. They are not dogs, but best friends to these kids. Just take for example, the adorable duo featured in the video below!
The precious little baby girl featured in the following clip is called Laura. And as you will soon see, Laura has one of the most incredibly caring brothers ever. Her doggie sibling cares for her in the best way he can. The boy is very smart. His owners have taught him everything from playing a keyboard, to changing traffic lights, to even swinging the baby's crib! However, his owners didn't have to teach him how to love their daughter. That is one thing that Charlie learned by himself.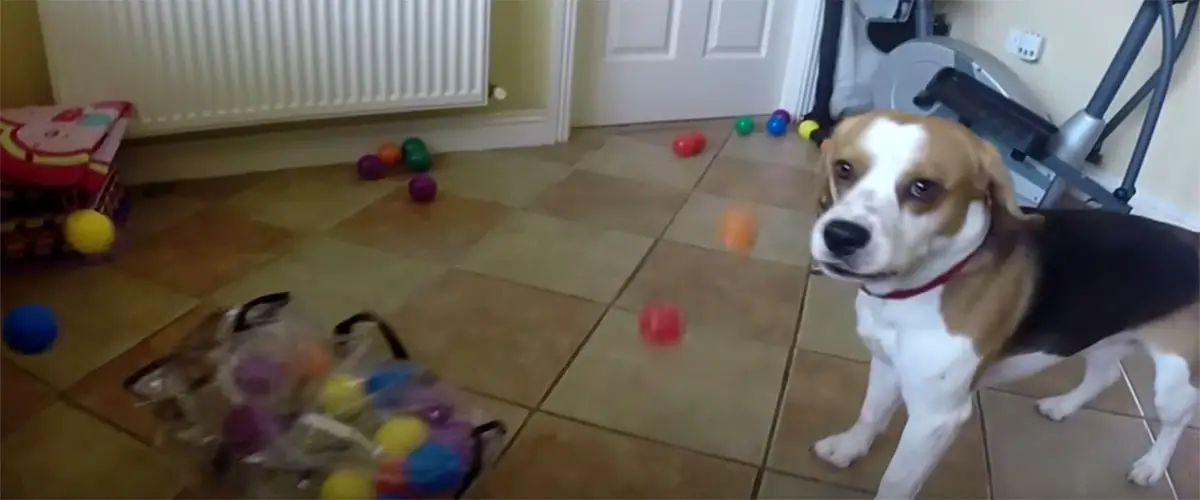 Charlie makes Laura smile every day. He knows how to entertain his sister. One day, his owners gave him a bag of balls. And the affectionate beagle decided to share the balls with the baby! You can see that the baby really enjoys it too! These two have become very popular on the internet. You are going to melt when you see their viral video!
Watch this sweet clip below! Did this bring a smile to your face? Feel free to share your thoughts with us in the comments!
Please SHARE this incredible clip with your friends and families!