Baby animals are some of the cutest creatures in the entire world. There is just something about them. Their adorableness is a part of their charm and we just can't help but melt against it. When you are having a bad day, one of your best bets is to go on YouTube and watch some funny animal videos. They will no doubt lift up your mood if you are ever feeling down. Just take a look at this adorable clip for example!
The precious little duckling featured in the clip is called Charley. This tiny duckling goes out every morning for a short walk with his dad. And as the video shows, he enjoys it to his heart's content.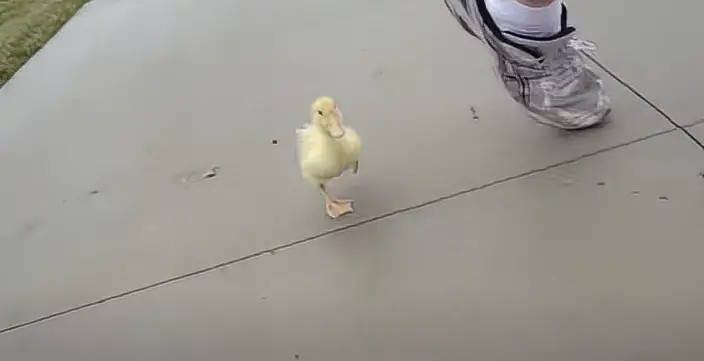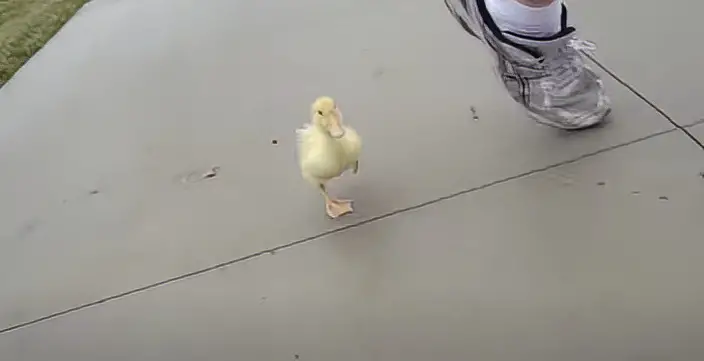 Charley is very attached to the man and considers him his dad (or maybe even mom). And he just loves getting attention from him. That is one of the reasons he chases after his owner. Everywhere the man goes, Charley follows. You are going to melt when you see this for sure!
The way Charley's wings spread out when he runs around is just the cutest thing ever! The video went viral on the internet and now it has received more than 12 million views already. Watch the full heart-melting video below and please leave us a Facebook comment to let us know what you thought!
Don't forget to hit the SHARE BUTTON to share this precious video with your friends and family.