We have seen a lot of different videos featuring the unlikeliest of friends. Cats and dogs, dogs and elephants, horses and goats, cats and owls! This just goes to show that friendship does come in all shapes and sizes. The video given below shows one of these incredible friendships. Wait till you see this cute clip below!
The horse featured in this clip has an adorable little best friend; a tiny cat. Whenever this little feline comes across him, she can't help but jump up to meet him. The horse seems to enjoy the attention too. What unfolds next is precious, to say the least. This cute duo will melt your heart for sure!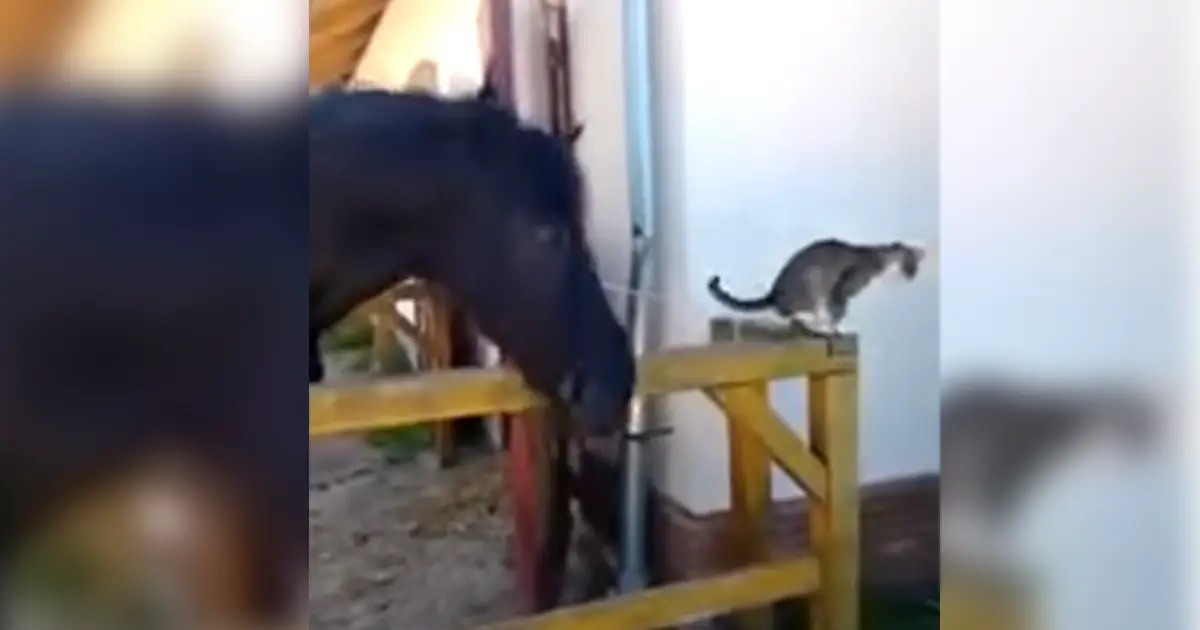 Watch these adorable friends in the video below! What did you think about this cute clip? Don't forget to share your thoughts with us in the comments section!
Please SHARE this cute clip with your friends and families!