The Carol Burnett Show was widely recognized as one of the funniest shows ever on TV and, for the 12 years it was on CBS, was consistently a top performer for the network. Here's a sketch that is memorable largely for what occurred off-script.
Harvey Korman was a regular on the show for ten of the 12 seasons it ran. Born in Chicago, Korman served in the U.S. Navy during World War II and graduated from the School of Drama at the Art Institute of Chicago. He appeared on a number of TV shows in the 1960s before landing the role on Burnett's show, which is considered his signature role.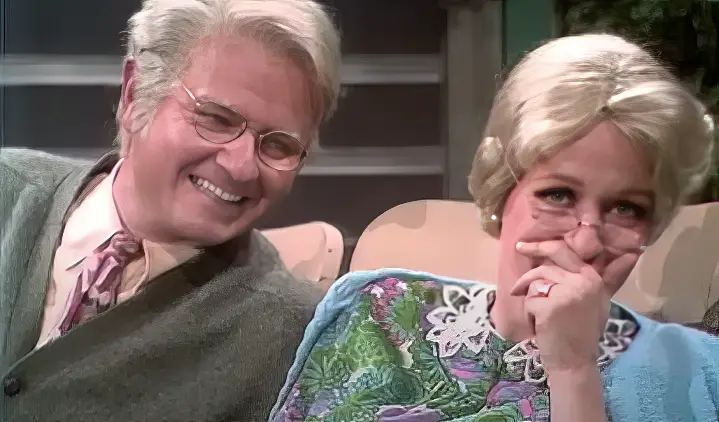 Both Harvey and Carol were veterans of sketch comedy but sometimes, the humor on the show was so wild that even well-experienced comedians like those two just couldn't help themselves.
In this sketch, they are pretending to be an old married couple. As the talk gets a little racy in a few points, they try at first to keep it under control. But soon they are openly laughing and this sketch becomes one of their most memorable. Watch the full video below and please leave us a Facebook comment to let us know what you thought!
Don't forget to hit the SHARE BUTTON to share this video on Facebook with your friends and family.