Dining around a table with your family is a satisfying feeling. You all come back home from school or work and tell each other about how your day went. Sometimes however, when you have guests over, that dining table seems pretty small don't it? This genius invention just might solve your problem though. Wait till you see it!
The table featured in the video below is called a Capstan Table. It was designed by DB Fletcher Designs. This table saves your apartment space, and it is quite suitable for both small and large families. And if you are in the mood, you can show it off to your friends as well! It is very clever and resourceful. All you need to do is press a button and voila!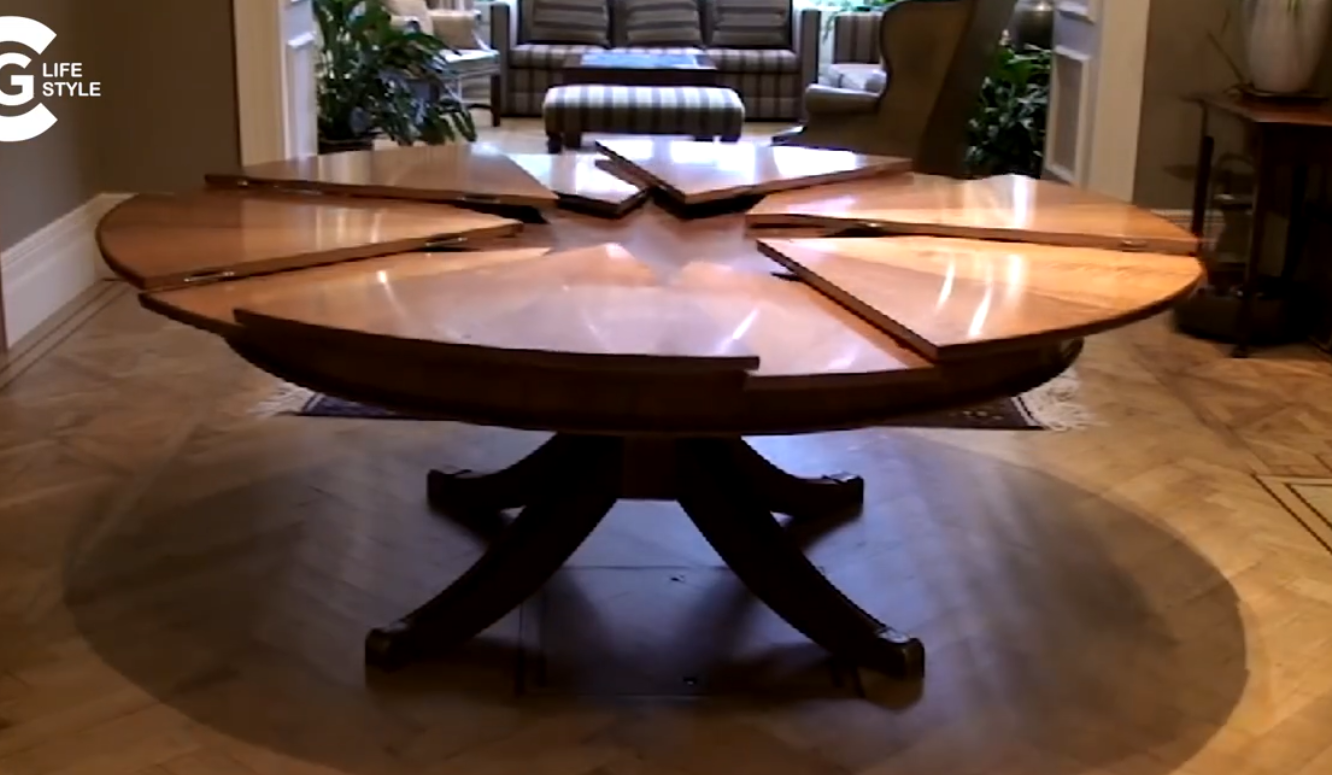 Watch this fascinating table in the video below! What are your thoughts about it? Would you consider buying it? Let us know in the comments!
Don't forget to SHARE this video with your families and friends!!