Take a moment to watch the captivating performance in the video below. It features a contestant from the popular TV show America's Got Talent, Cakra Khan, who initially chose to perform the bluesy and soulful "Make It Rain". This song, originally penned by Foy Vance, gained widespread popularity through Ed Sheeran's rendition. However, the performance takes an unexpected turn when judge Simon Cowell interrupts Cakra, requesting a different song.
Despite the interruption, Cakra remains unfazed. He quickly switches gears and delivers a stunning performance of Bob Marley's "No Woman, No Cry". The audience, who were initially disappointed by Simon's interruption, are quickly won over by Cakra's second song choice. The judges too, are visibly impressed by his resilience and talent. It's no surprise that this video has quickly amassed over 5 million views in just a few days.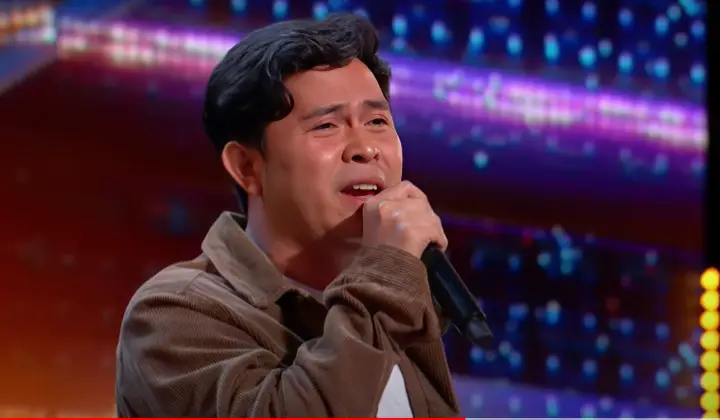 For those unfamiliar with America's Got Talent, it's a reality TV show that has been providing a platform for talented individuals to showcase their skills since 2006. The show has been instrumental in discovering and nurturing talent across a wide range of disciplines, from singing and dancing to magic and comedy. Cakra Khan's performance is a testament to the show's ability to bring out the best in its contestants, even in the face of unexpected challenges.
Bob Marley's "No Woman, No Cry" is a classic reggae song that has touched millions of hearts since its release in 1974. The song's powerful lyrics and soulful melody make it a popular choice for many performers. Cakra Khan's rendition of this timeless classic not only showcases his versatility as a singer but also his ability to connect with the audience on an emotional level. His performance is a beautiful reminder of the transformative power of music. Watch the video below and please leave us a Facebook comment to let us know what you thought!
Don't forget to hit the SHARE BUTTON to share this video on Facebook with your friends and family.