Ed Sheeran is one of the best singers and music artists of our generation. Nothing really impresses me more than a person who can actually sing his song well.
Ed Sheeran's songs are best known for being soothing and heartwarming. No other song in the world can soothe your soul and heart as much as an Ed Sheeran song. This video will prove to you that no matter how young you are, you can sing the most heartwarming and loved song by this famous artist and still master it.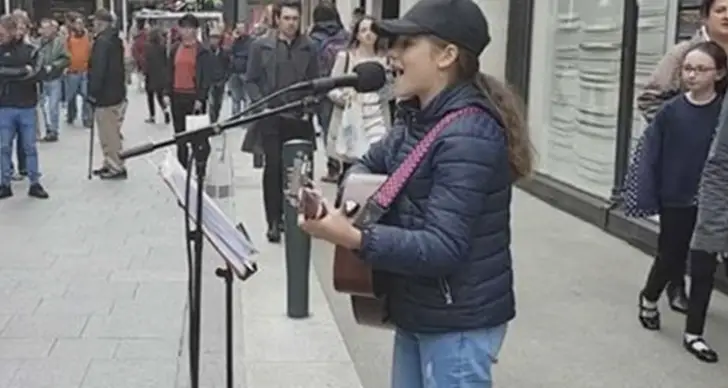 This girl is only 12 years old. We can already tell that she will reach great heights in her life with her heartwarming performance in the middle of the street. Her voice is not just angelic and mesmerizing but her confidence to sing in front of a big crowd without getting nervous is simply too good.
You will love this song. Watch the full video below!
Please SHARE with your friends and family!