We all like a good singalong but here's one you probably haven't seen before. Watch what happens when this owner plays a song that his dog likes.
This little dog goes by the name Winston and he showcases a little of his talent as his owner is warming up. And when Dad starts in on "Wish You Were Here" from the 1975 album of the same name by classic rock band Pink Floyd, the dog starts vibing.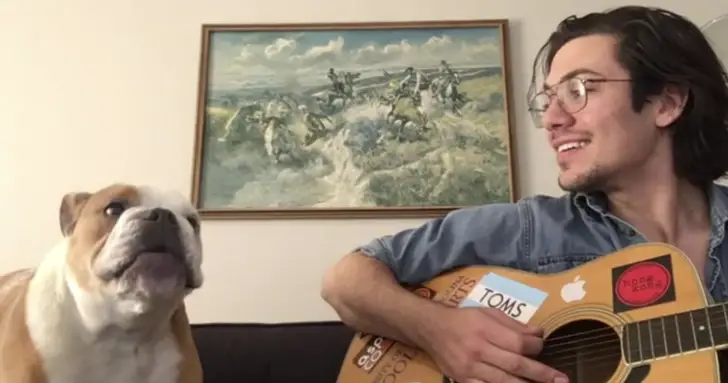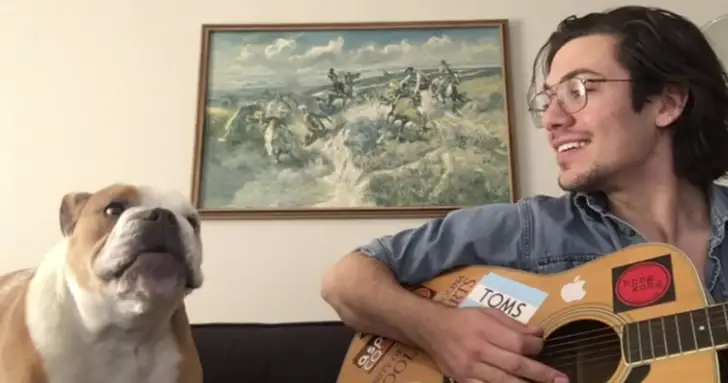 In an instant, he starts singing the song in gurgles and low sounds. While you can't make out the words, it's clear that Winston is a fan of the London supergroup!
Winston talent is evident–for a bulldog, that is. Watch the full video below!
Please SHARE with your friends and family and don't forget to leave us a comment on what you think of Winston!