Budweiser Super Bowl commercials are one of the most anticipated commercials of all time. From the adorable little golden retriever pups to the Clydesdales pulling a sleigh, the ads charmed everyone all over the country.
But a few years ago, Budweiser announced that they would be dropping the Clydesdales from their commercials during the holidays. The uproar was so great that within days they were forced to rescind their statement–the Clydesdales would continue.
One of the most anticipated times of year for the Clydesdale commercials is the Super Bowl, which is the championship of the American football National Football League. It happens every February and the commercial spots are generally the most expensive to purchase all year, which leads production companies to pull out all the stops and make some incredible ads.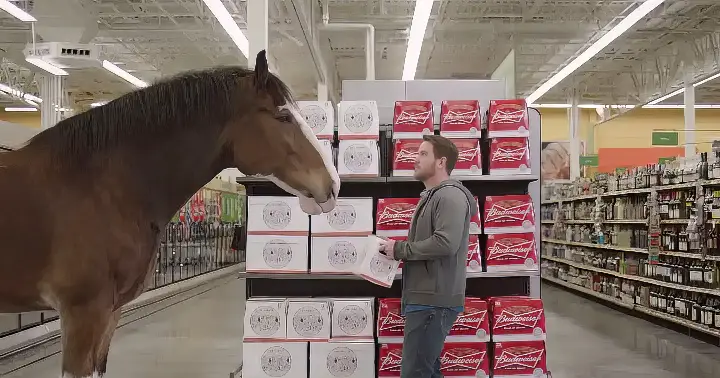 And the Clydesdale commercials are no exception. Take this spot from a few years ago–it was subtle but perfect! As the guy grabs his beer–a brand that's clearly not Budweiser–he hears a strange sound. Watch what happens when he turns around!
Watch the full video below and please leave us a Facebook comment to let us know what you thought!
Please SHARE this funny commercial with your families and friends!