Babies, no matter which species they belong too are always playful. They enjoy doing things differently, keeping the fun alive and well. Much like this Bruiser, the Syrian Brown Bear.
Like any other, the furry animal eases the heat down by going for a quick swim. But it's no typical swimming session. The Syrian Bear takes a dip in the most exciting way possible, It does a Belly flop. In the Single Vision Wildlife Sanctuary in Florida, the bear climbs the small ladder, and once it gets to the edge. The bear jumps as into land on the belly. And it seems pretty delighted with the technique.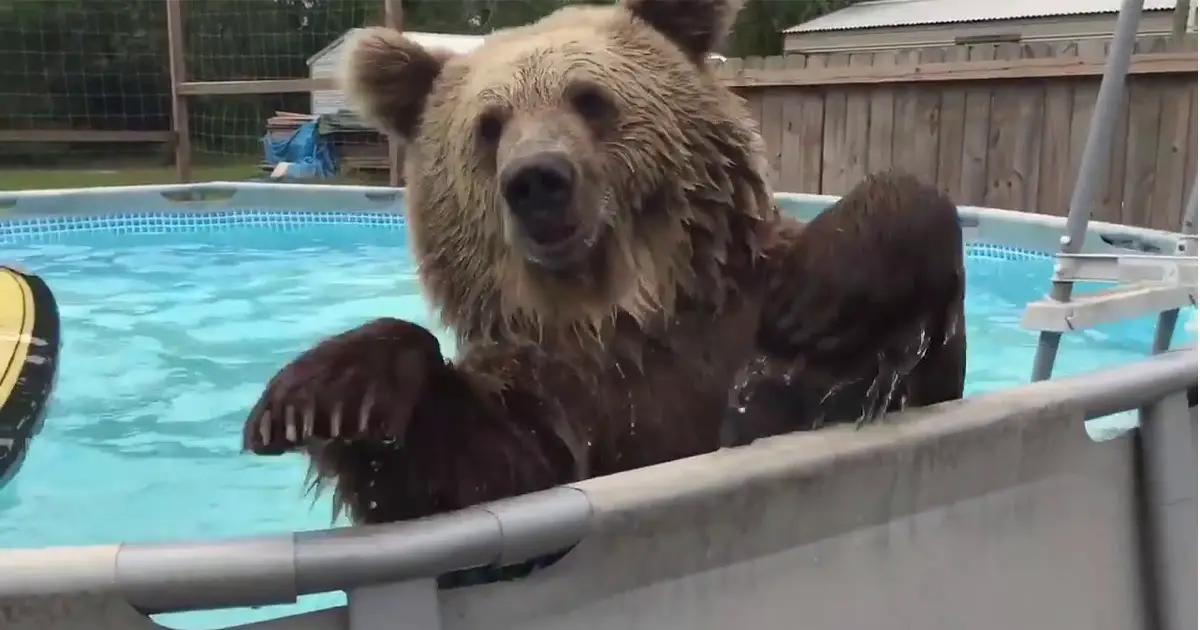 Soon after, the fuzzball goes for another dip splashing around. The sanctuary is a  non-profit animal sanctuary set by Carl Bovard. He rescues endangered species while educating people around about these beautiful living beings. Carl settles for nothing but the best for these exotic animals. The beings in the sanctuary get loads of fun and playtime with other species and enough human interaction as well.
Please enjoy this delightful dip.
Kindly share the video with your loved ones.