The wedding is one of the most special days in the lives of people. This day remains as one that they will remember till the end of their lives. Here's a great video about a bride that wanted to ensure it was just as special for her blind husband as it was for the entire audience.
When couples marry, they tend to keep the memories of the first glance they have of each other. However, this couple is head over heels and the groom couldn't see his bride through his eyes. But, Kelly helped her groom see her with the help of a special dress.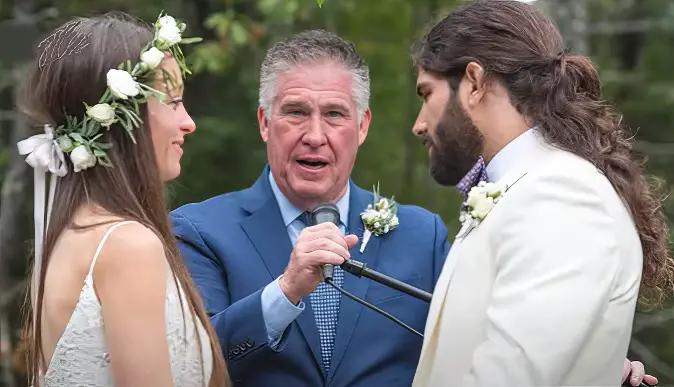 Anthony is blind by birth. The couple had met in 2017 and spent every day being totally in love with each other. Kelly didn't want her husband to miss out on their special day so she made a dress out of silk and velvet so that his senses could help him visualize her.
Even the guests were blindfolded and they all had a total blast! Watch the full video below and please leave us a Facebook comment to let us know what you thought!
Don't forget to hit the SHARE BUTTON to share this video on Facebook with your friends and family.