It is hard for anyone to argue that William Kyle Carpenter isn't a certified American hero. He just celebrated his 33rd birthday on Oct. 19, 2022, and we wanted to once again say, "Thanks for your service, Kyle."  And congratulate him on how far he's come on this update to a story we've run before.
Kyle was sent to war in Afghanistan with his Marine Regiment in 2010.  When a grenade landed near where Kyle and another soldier were fighting, he used his body as a shield to shield his colleague from the blast. This type of rare sacrifice won him the Medal of Honor in 2014 and you can watch the presentation from President Barak Obama here on YouTube.
Kyle lost an eye and his teeth, spent 2 1/2 years in the hospital and had nearly 40 surgeries to repair his shattered body. But this story isn't about Kyle as a victim, it's about  how Kyle is a model for every one of us to persevere in the face of adversity.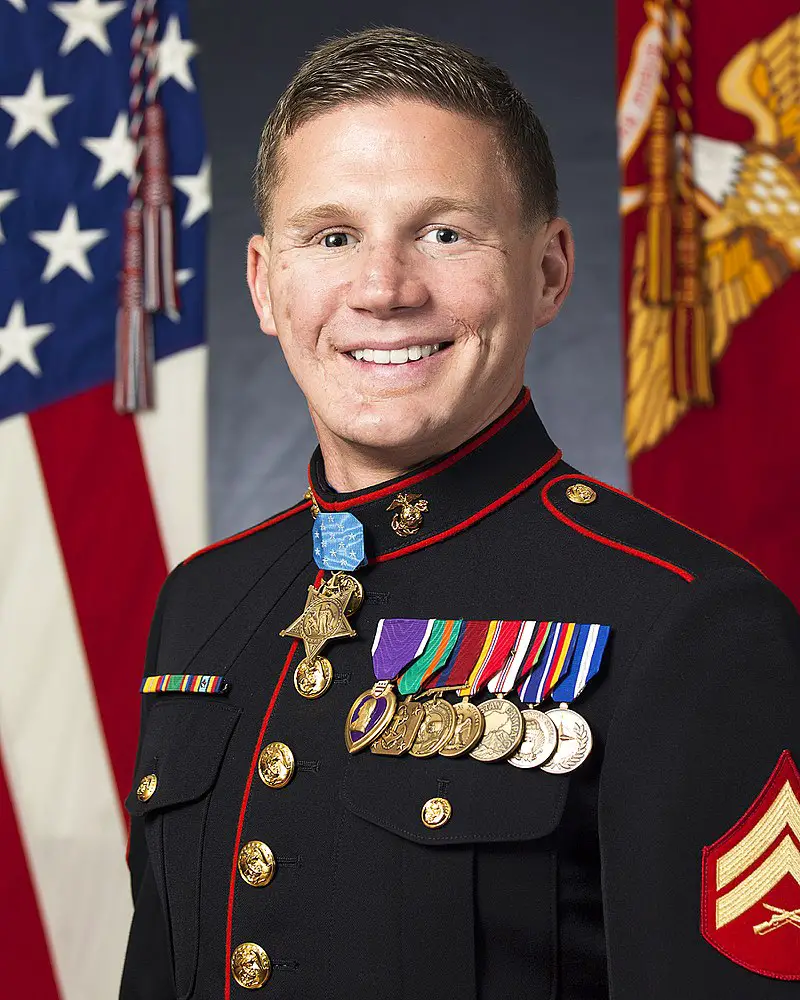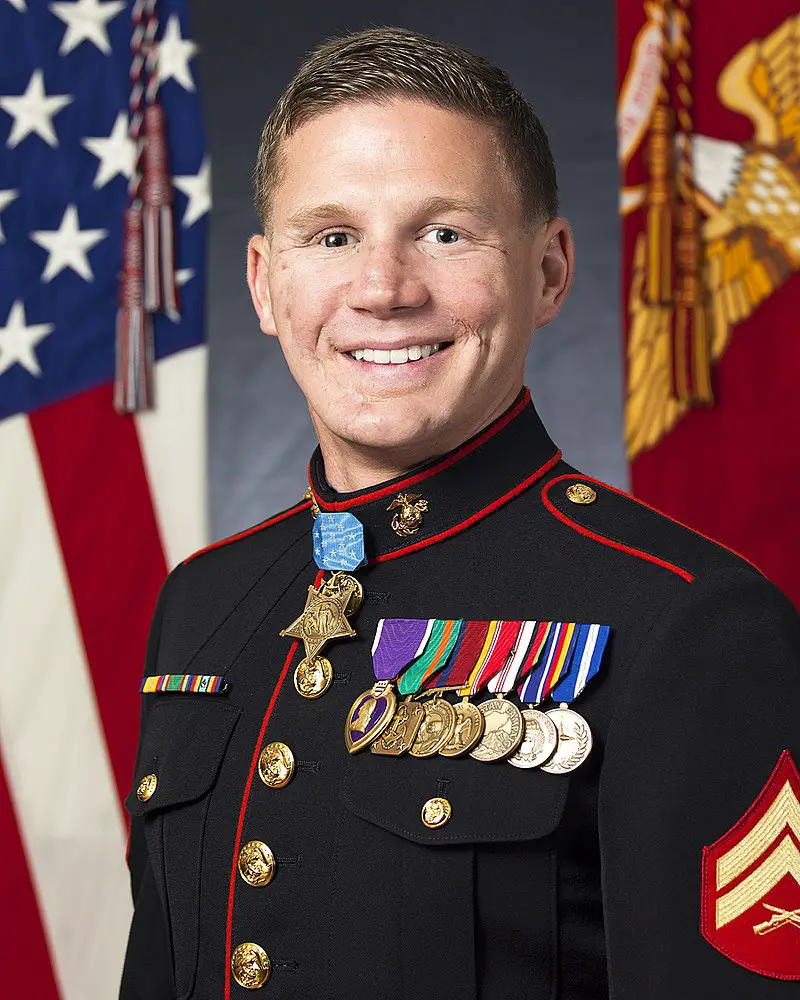 Because despite Kyle's injuries and hardships, Kyle has become an outstandingly successful author, speaker and role model. Kyle's words, "I chose to get up and live" are a motto for us all. And his story is still one of sacrifice:
"I want my story to help others see what's extraordinary in themselves; to see how small acts of gratitude and kindness can change the world around them, and how we can all be part of something bigger than ourselves." —Kyle Carpenter
Kyle's story is one of hope, redemption and determination.  Watch how he describes it in the video and read more of his story at his website, williamkylecarpenter.com
SHARE this man's bravery with the world and tell us in the comments if you're proud of his courage, determination and positive influence!