With Christmas so close, people have already begun to prepare for the festive excitement. After this dreadful year, I think we all deserve a break from the mental pressure. And the clip below would help ease some of your tension in just seconds.
We are here to witness a miraculous turn of events when the Gospel Quartet bus broke down nearby a Christmas celebration inside a church. From a considerable demand by the audience, the four boys join in the stage to recreate one of the great Christmas classics.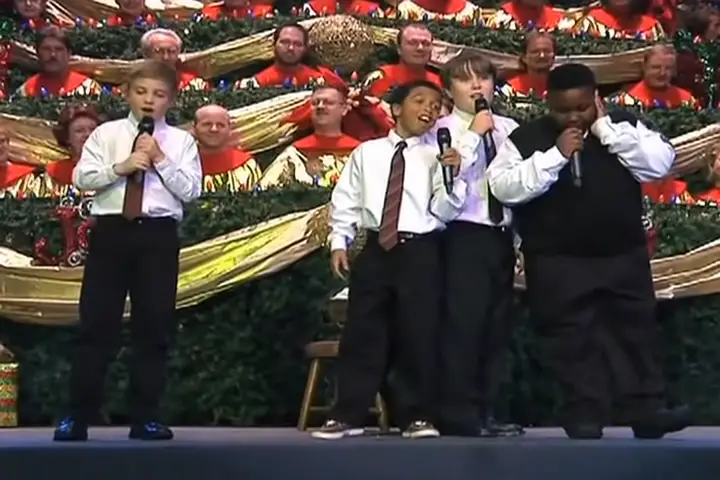 The rendition doesn't involve them singing but reenacting the body language of the singers. Furthermore, they don't miss a single beat. The whole act is done with great perfection and straight face comedy. Who would have thought? Initially, judging by the look, they don't seem like your average professional. However, once they hold the mic, they will make you laugh over and over.
On top of that, they end on such a hilarious note. It is just amazing to see; these toddlers enjoy the performances themselves and not stay rigid. But I will let you be the judge of it. Please press play and enjoy this light-hearted sketch by the Gospel Quartet. Kindly share your thoughts in the feed.
If you enjoy watching this clip, please share it with your loved ones.