Weddings can be a real pain, especially to the ones who are not committed (or maybe have no intention to commit). In fact, there are some people that even the thought of marriage scares the heck out of them. It's not the wedding that scares people but the life that comes after that. No wonder people don't feel like getting married anymore.
Maybe it was that same feeling that made this man jump off the fence, start his vehicle, and take off. The reason, his girlfriend caught the bouquet at their friends' wedding.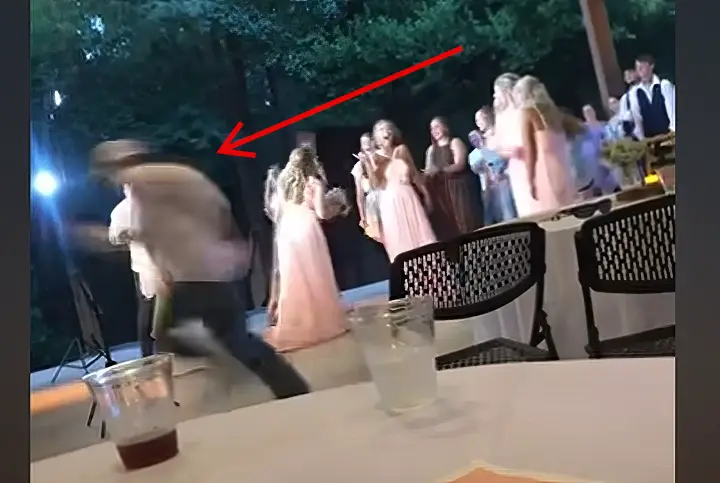 Nathan and Haley were attending their best friends' wedding. And during the flower throwing ceremony, Haley, who is at the front happens to catch the bouquet the bride threw. But the moment Haley catches the bouquet; we can see a man running towards the exit at full speed. And the man in question is none other than Haley's beau Nathan.
Nathan jumps the fence like it's no hurdle, gets in his car, and takes off. No one knows why ran away, not even his girlfriend. Some say that he wasn't ready for all that while some believe he ran to buy his girl a ring. However, Nathan did return right away, sadly no rings on sight. Watch the hilarious video below of Nathan ignoring his responsibilities and please leave us a Facebook comment to let us know what you thought!
Don't forget to hit the SHARE BUTTON to share this video on Facebook with your friends and family.