With everything that's going around in the world, we surely forget everything that's wonderful about it. But for kids, the scenarios are entirely different. They eat, sleep, play and partake in other fun activities away from all the grown-up issues. Hence, it is an incredibly beautiful world for the little ones.
One such charming little boy is going viral on the internet for his innocence and a creative, heartwarming welcome for his baby sister. The boy holds on to his newborn sister in the clip as he serenades a classic song's lines. Written by Bob Thiele and George David Weiss, the song "What a Wonderful World, was recorded by Louis Armstrong in 1967.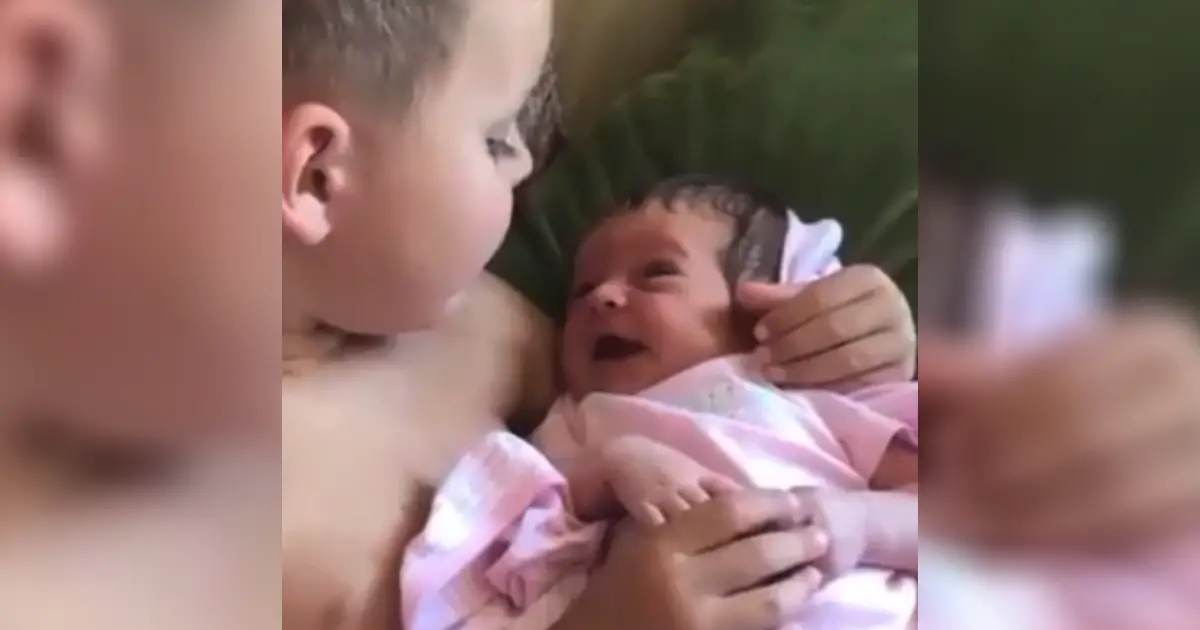 Despite the young one being way too small to process the moment, she is acting ahead of her age. As her loving brother holds her into the arms, she looks up and smiles as he begins singing the beautiful words. It almost looks like she understands the words, and it's true meaning. Maybe it's not one of the award-winning renditions of the song. But it undoubtedly stole the heart of the viewers.
Please press play and enjoy this precious moment.
Little boy holds his new born sister for the first time… 😍 from HumansBeingBros
Kindly share this wonderful experience with your loved ones.