The internet has so many people on the internet that go viral for all the wholesome reasons in the world. This video will do nothing but melt your heart.
Among all the heartwarming things on the internet, this video will blow your mind. In this video, you will see how a son and his father unite after a lot of time staying apart from one another. The boy in this video is blindfolded because his dad wants to surprise him.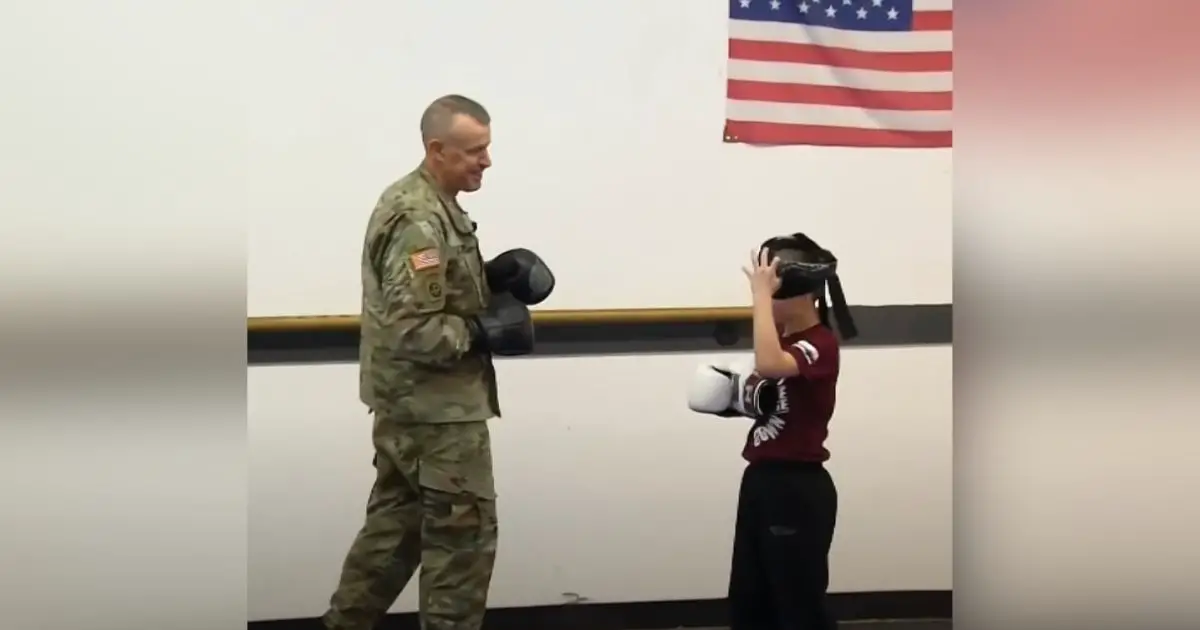 Staff Sergeant Rob Cesternino's deployment wasn't easy for his six children. 9-year-old Luca Cesternino did not know his intense Taekwondo practice will soon turn out to be a reunion. The dad just could not hold himself from getting all emotional.
This is the most heartwarming video ever. Watch the full video below!
Please SHARE with your friends and family!