I love a good audition on the Got Talent shows, especially one that comes from a place I wasn't expecting. Here's one just like that–a senior guitar player who stunned the judges and got the audience rocking.
Kenny Petrie is 64 years old. He is a very happy and sweet old gentleman and he loves his guitar more than he does anything else. Nothing makes me happier than seeing a person follow his dreams no matter his age or the number of years he has lived. One is never too old or too young, even, to follow their passion. Kenny proved his potential to the judges and left the whole world in shock.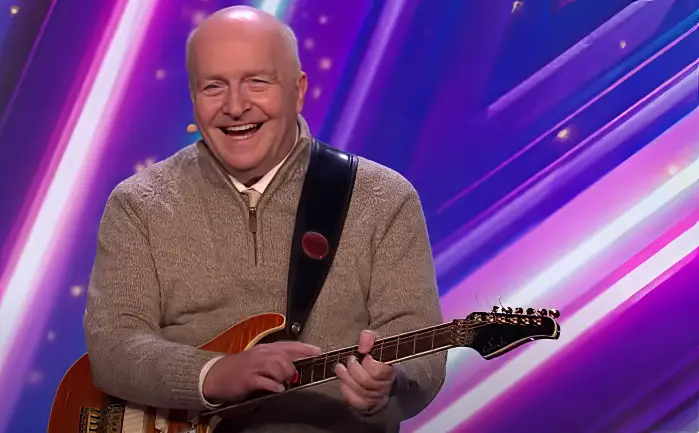 When he opens his case and pulls out the guitar, there's a bit of surprise by the judges. From the minute he starts–playing the iconic guitar lead-in from Aerosmith's "Walk This Way"–you know that Kenny is delivering something special.
Kenny is very talented. All he needed was a little encouragement and a lot more encouragement. As they say, better late than never. As a young man, Kenneth made his parents buy him a guitar and he has not stopped playing rock n roll music ever since. The man really brings back the spirits of 60's rock-n-roll music. You will love this man! Watch the full video below and please leave us a Facebook comment to let us know what you thought!
Don't forget to hit the SHARE BUTTON to share this video on Facebook with your friends and family.