When J.R. Gilkinson was out at sea 2 miles off the Newport Beach in California, he had the chance of experiencing something truly incredible. In his own words, "it was an experience of a 1000 lifetimes". He and his fellow companions were hoping to record some footage of a sea lion colony, but what happened next was beyond imaginable.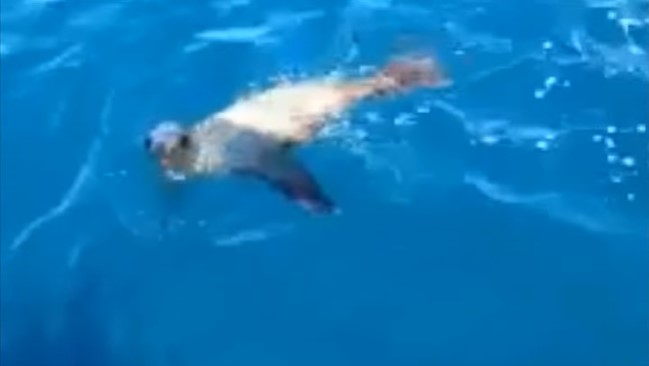 He says that it was a day at sea that he will never forget. During their trip, they noticed a baby sea lion swimming towards their boat, so they started filming him. But they noticed that he looked kind of tired. After that, the little guy climbed on their boat! He made his way to Gilkinson and he didn't seem a bit scared. He actually spent an entire hour with them!
Watch this trusting baby sea lion in the video below. What would you have done if something like this happened to you? Let us know in the comments!
Please SHARE this cute clip with your families and friends!