Bald eagles are without a doubt one of the most magnificent birds the world has ever seen. The bald eagle is both the national bird and the national animal of the USA. Around the late 20th century, these birds were on the brink of extinction in the US. But thankfully since then, the population has increased. They have now been removed from the U.S. government's list of endangered species.
"The recovery of the bald eagle is one of the most well-known conservation success stories of all time," said U.S. Fish and Wildlife Service Principal Deputy Director Martha Williams. "The Service continues to work with our partners in state and federal agencies, tribes, non-government organizations and with private landowners to ensure that our nation's symbol continues to flourish."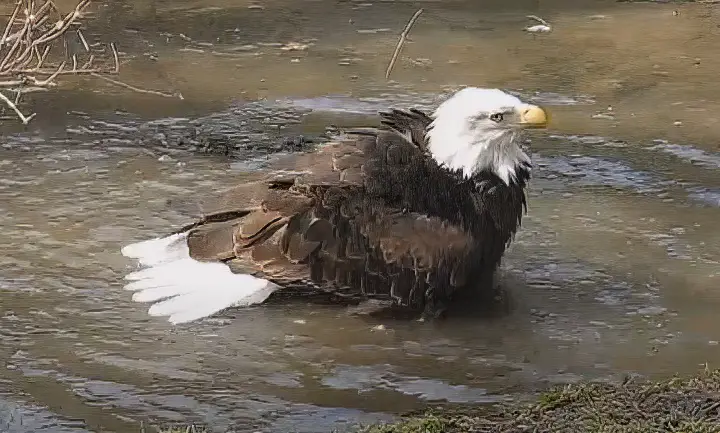 In this clip, we are treated to a spectacular moment featuring a gorgeous bald eagle. The huge bird flew down in order to take a wash in a birdbath. The videographer managed to capture it from a close distance. The clip is shown in slow motion and that makes it even more incredible. Wait till you see this for yourself!
Watch the short video below and please leave us a Facebook comment to let us know what you thought!
Please hit the SHARE BUTTON to share this video with your friends and family.