Waterfall and rivers are the biggest attractions in nature. People often tend to hike and visit forests and river sites to enjoy the amazing view. Well here's a homeowner that's created all of those, plus a "mountain," in his own backyard.
This $2 million dollar pool in Utah has 5 fountains and a river in itself. It has stairs, bridges, a waterslide and you can even scuba dive in this pool. As expensive and grand as the pool is, it also brings one the feeling of going into nature. This massive pool is one of the largest and absolutely magnificent ones.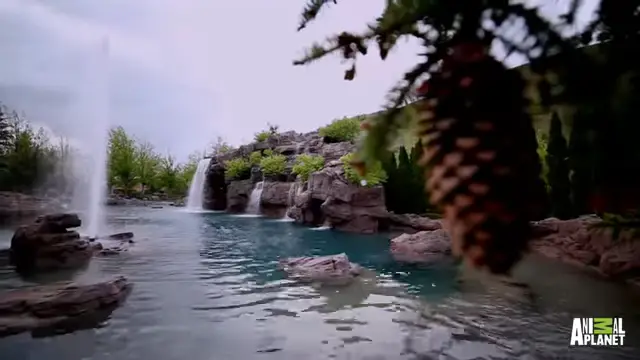 There is rarely just any other pool as great and amazing as this one. This pool will bring to life the fantasy of living in an adventure movie. Moreover, there is no better luxury than enjoying nature without even going out of the house.
This colossal pool is straight out of a daydream. Watch the full video below!
Please SHARE with your friends and family!