Teenage years are quite challenging for parents to handle. Their hormonal rage gets out of control, and they end up doing crazy things on a whim. But you will glad to know that even animals go through a similar phase. This baby whale no longer wants to be under her mom's shadow and decides to go on an adventure.
Right when this adorable baby whale's mother falls asleep, she decides to sneak out. And on his way to his newfound freedom, he stumbles across two divers. They were in for a treat as this cutie goes on to befriend them. Keep a close eye as the aerial photography from a drone perfectly captures this magnificent moment. We can see the whale relishing in the ocean by splashing and wandering around. But he gets curious about his strange human friends and decides to go closer for a proper view.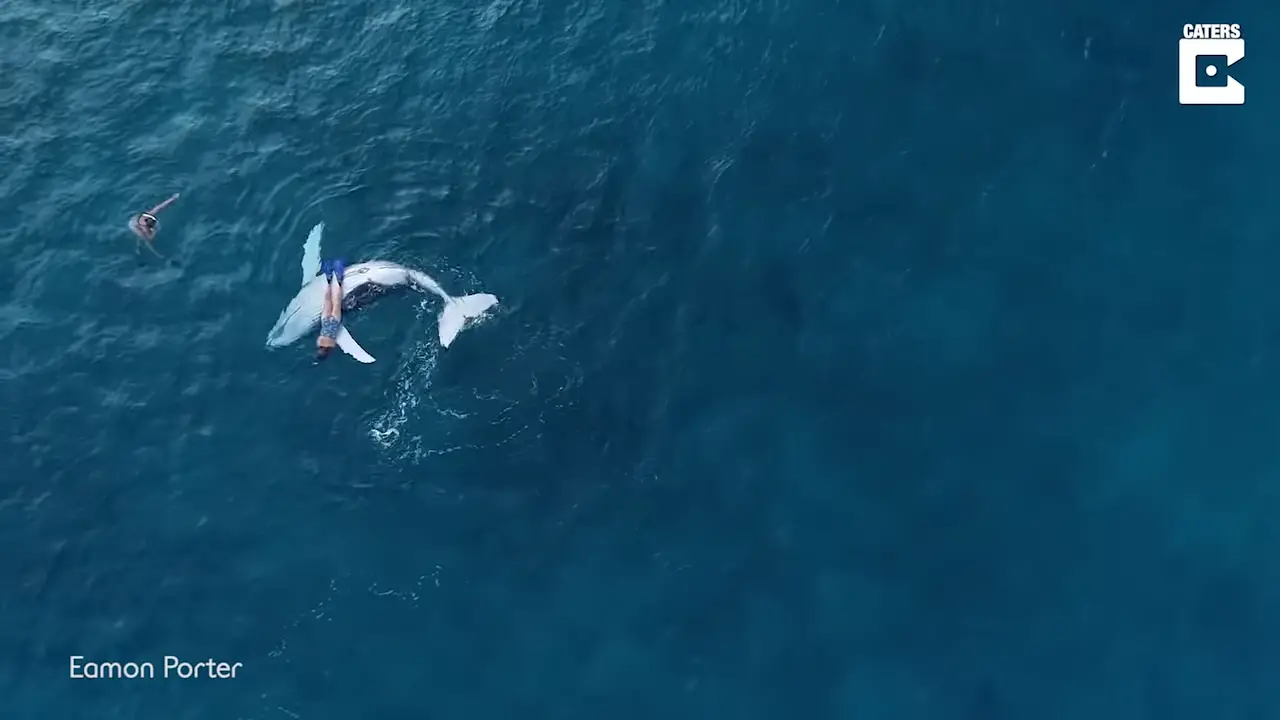 Then, this adventurous teen swims over and visits the divers. It is truly an extraordinary day for the divers, and they won't ever forget this rare event. This rare and beautiful moment will touch your heart too. You won't believe as the tiny whale decides to flip backward and reveal his tummy. And he gently goes on to give the divers a ride! The divers can't contain their excitement! After this beautiful moment, she goes back to her mother as nothing has happened. What a sly girl!
Watch this video down below:
Please SHARE this video with your families and friends!