"To God be the glory, great things He hath done,
So loved He the world that He gave us His Son."
-191 hymnals
It's never too early to believe in the lord or the joys he bestows upon us. The belief system we create around the almighty helps us differentiate between the good and the bad. It usually takes long enough for a newborn baby to realize this significance. But that could all change after you view this clip.
The video filmed inside the church the pans to a kid is a few months old. The woman carrying the adorable baby starts singing a hymn, and in just moments later, the toddler begins to join the lady. The little angel looks genuinely touched by the rhythm with his eyes wide open and lips curving to chant the melody.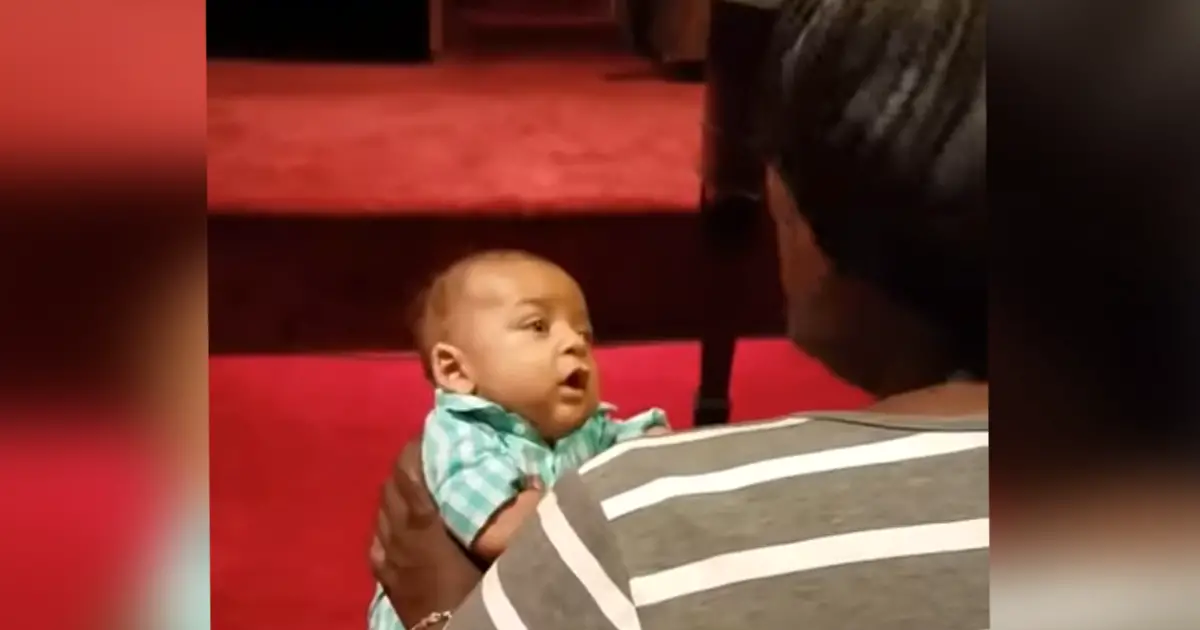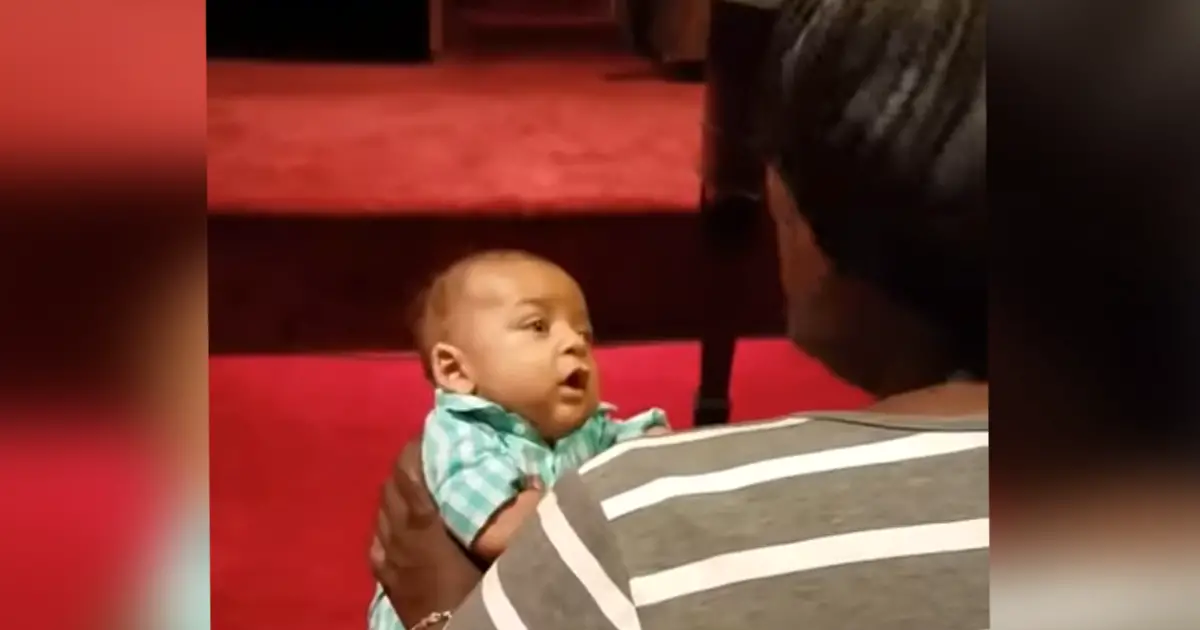 Children are closest to God. Do you agree or disagree with this statement after watching the video?
Please share this video with your loved ones. And take your children to the church and rejoice in the anthem.