Here's a Mom that was trying to film herself doing a workout when her little girl jumps in to steal the spotlight.
The camera is already rolling at the start while Mom does her exercises, unaware that the little princess has noticed the camera and is moving herself into the limelight. And the Baby begins to show off her moves, and what moves they are! She sways to the music like a Jazzercise instructor!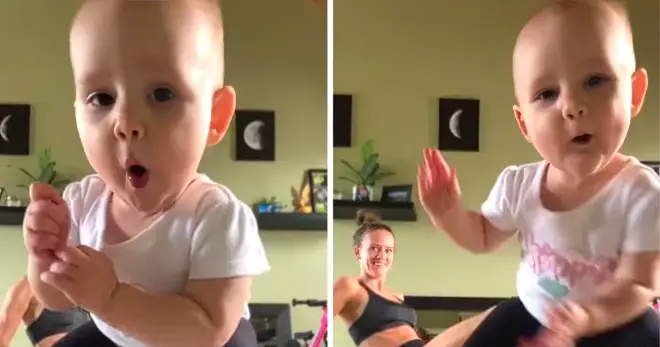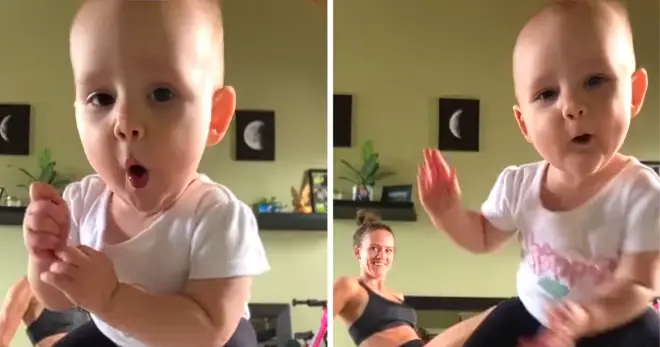 At first Mom tries to move along with Baby but after a bit, Mom can't keep up because she's laughing too hard at the little dancing queen's moves–they're hilarious! And Baby knows it too because she's all smiles at the camera, and check out those facial expressions!
Seriously, this will make you laugh! Watch the full video below!
Please SHARE with your friends and family!