Babies have a way of surprising you like nothing else. They do things that are really unexpected and just blow you away. I am glad the parents in the video below decided to share this special moment with all of us. You're going to be in awe when you see how their 8-month-old daughter reacted when her dad started playing Bon Jovi's 1986 hit song "Wanted Dead Or Alive"!
Dad plays his guitar and sings to his little girl and her response is seriously the best thing ever! I can't even begin to imagine what kind of a rockstar she is going to be when she grows up! I mean just look at her! Isn't she the coolest baby?! Now all she needs is some hair so that we can enjoy her headbanging skills even more!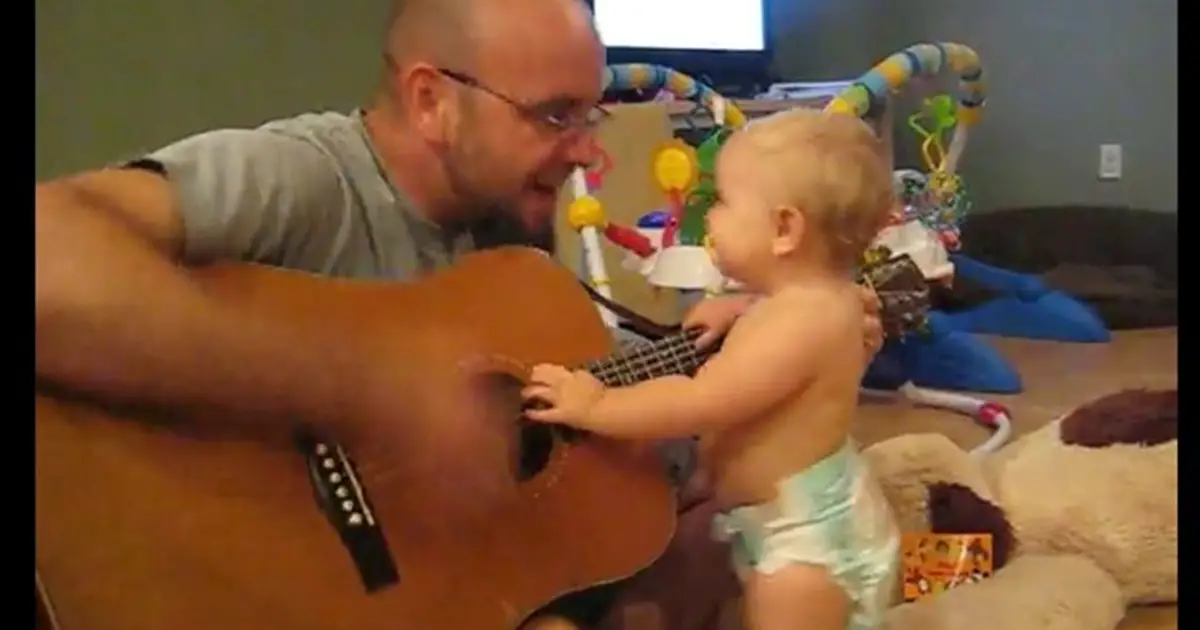 Watch this rocker of a baby in the video below and let us know what you thought about her impromptu performance in the comments!
Please SHARE this cute clip with your families and friends!