A child's love is pure; they never consider what they may get by giving. This video shares with us a similar story of a little kid who presented a gift to his favorite delivery driver. The driver was so happy to witness the love and generosity of this little guy.
Bentley, a four-year-old from Liberty, Tennessee, drew the UPS vehicle and added photos of himself with Teresa, his favorite delivery driver.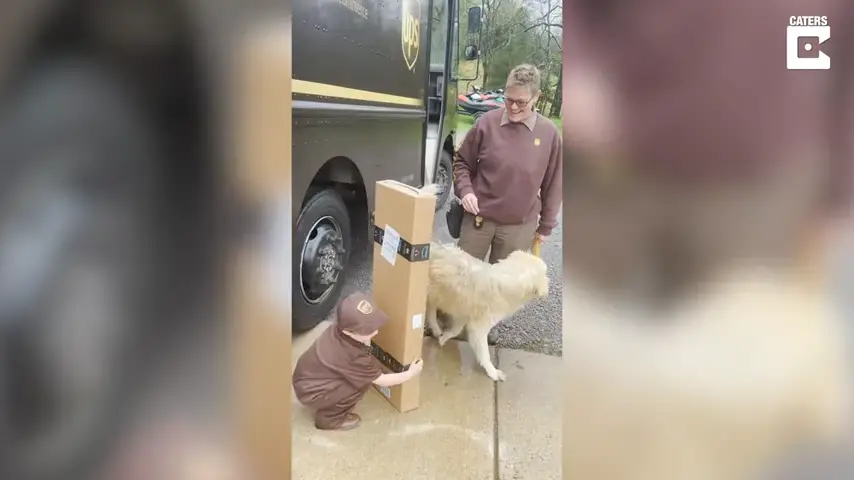 Bentley dashed outside his house on April 8, 2021, as soon as he saw Teresa and couldn't wait to surprise her with his artwork. Russell Watson, Bentley's father, and an operations manager for a construction company was overjoyed to witness his son's act of kindness toward Teresa.
Watch this adorable video below and share your thoughts with us in the comment section.
Please don't forget to SHARE this video with your friends and family!