Autism can vary from one person to another. Many people have nonverbal autism. In this autism, a person is not able to verbally speak while some people also speak later than normal people.
Briana Blankenship's daughter suffered from nonverbal autism till she was 5 years old. The little girl is the happiest child you will see. This girl surprised her mom on a random day in a drive-thru when she spoke her first word. The mother could not believe her ears.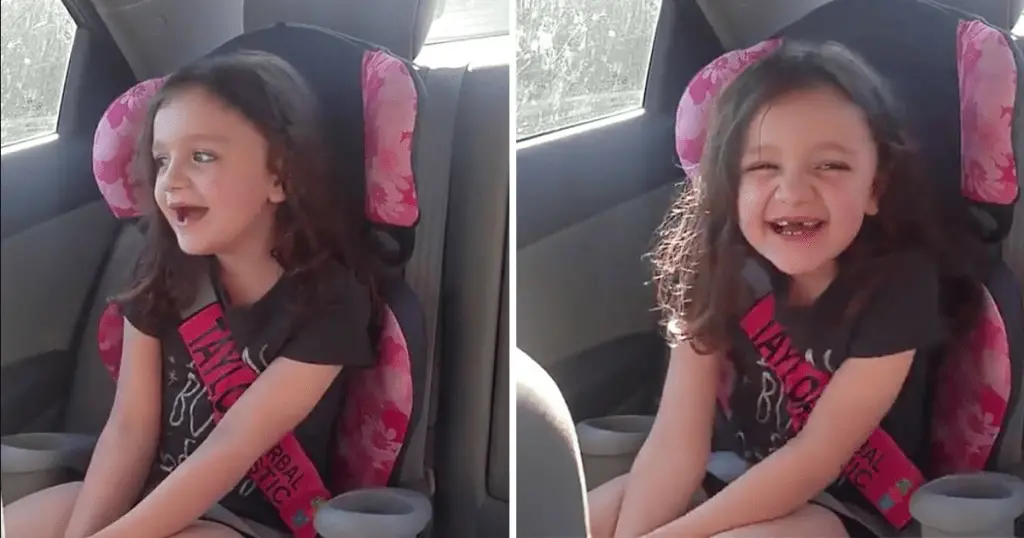 She recorded the heartwarming moment with her daughter and we cannot stop smiling. The little girl looks happier than ever after she is able to speak. Briana was not able to act right and got very emotional. However, we cannot blame her for this genuine reaction. The happiness in the mother's heart knew no limit.
This story went viral and people were taken aback by this adorable little girl's story. Watch the full video below!
Please SHARE with your friends and family!