Babysitters are really hard to find. It is even harder to choose a good one. And this is especially true if you have a very young baby. The stranger you have selected as you baby's sitter could be outwardly amazing, but you never know what is in their mind. That is why we tend to go for family members. But what if they don't live nearby?
Luckily for this family, they have finally found a short-term babysitter for their precious kid. Their pooch becomes really handy when it's time to make the baby go to sleep. This adorable greyhound is the perfect baby sitter and he does a brilliant job of rocking the baby to sleep! This priceless clip will bring a smile to your face for sure!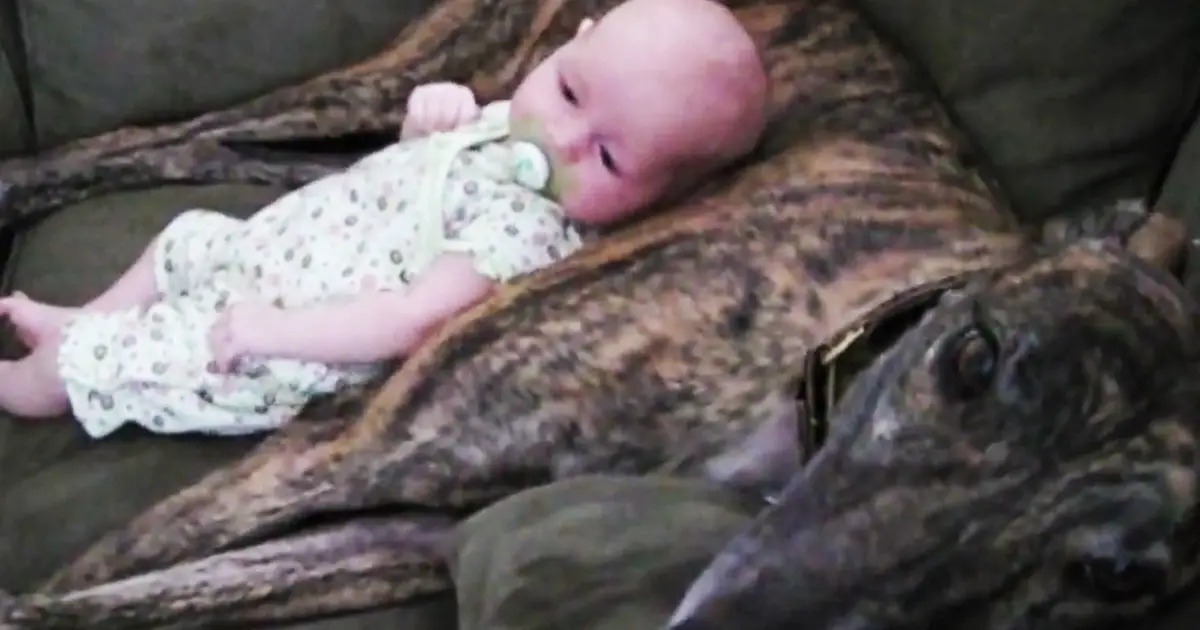 Watch this adorable video below! Let us know what you thought about this clip in the comments section!
Please SHARE this heartwarming clip with your families and friends!