Parrots are incredible creatures. They are not only stunning to look at, but they are also considered to be very smart. And who could forget, parrots are really amusing as well! Amazons are one of the most beautiful parrots out there. The video below features an amazing Amazon that is going to leave you smiling from ear to ear.
This little bird is very talented. In this video, he performs alongside his dad in the streets of Brazil. His owner starts playing the guitar, and the bird starts jamming with him! He not only whistles, but also sings a few lines! This is probably one of the best videos I have watched today! I couldn't stop smiling!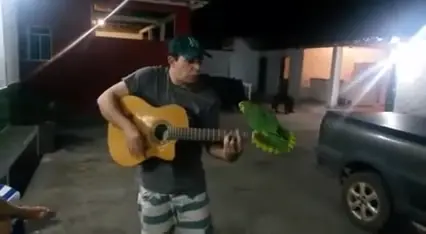 Watch their performance below! Did you enjoy this? Let us know what you thought about this duet in the comments!
Please SHARE this amazing video to your family and friends!