Wild animals can be very terrifying. Many people would scream and pass out at the sight of a large beast. However, this woman did not scream or even slightly got scared.
A woman was with her friend in the wilds when a bear came to her. The bear stood beneath her legs and started sniffing her hair. Someone saw this and captured a video from afar. However, we don't know if we should call her brave or just mindless for her action.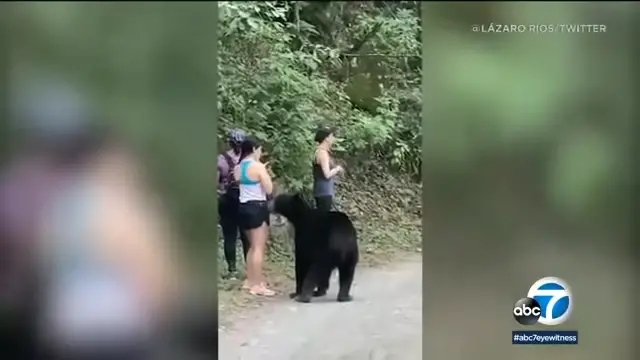 Instead of running away or chasing a big bear away, this woman took out her phone and clicked a selfie with the beast. Anyone would run away due to this jumpscare. But clearly, this is not the situation for this woman. She is a fearless one.
And to be honest, this woman just got lucky on that day. Watch the full video below!
Please SHARE with your friends and family!