When Kevin Bacon first danced to "Footloose" in jeans and a grey sweater, it was a historic moment. Many people have tried their hand in recreating the look and the choreography. But this performance has to be one of the best recreations ever.
Figure skater/dancer Ryan Bradley recreated the dance moves Kevin Bacon did in the 1984 classic film of the same name. But it wasn't an ordinary performance. He did it on ice with his ice-skating shoes.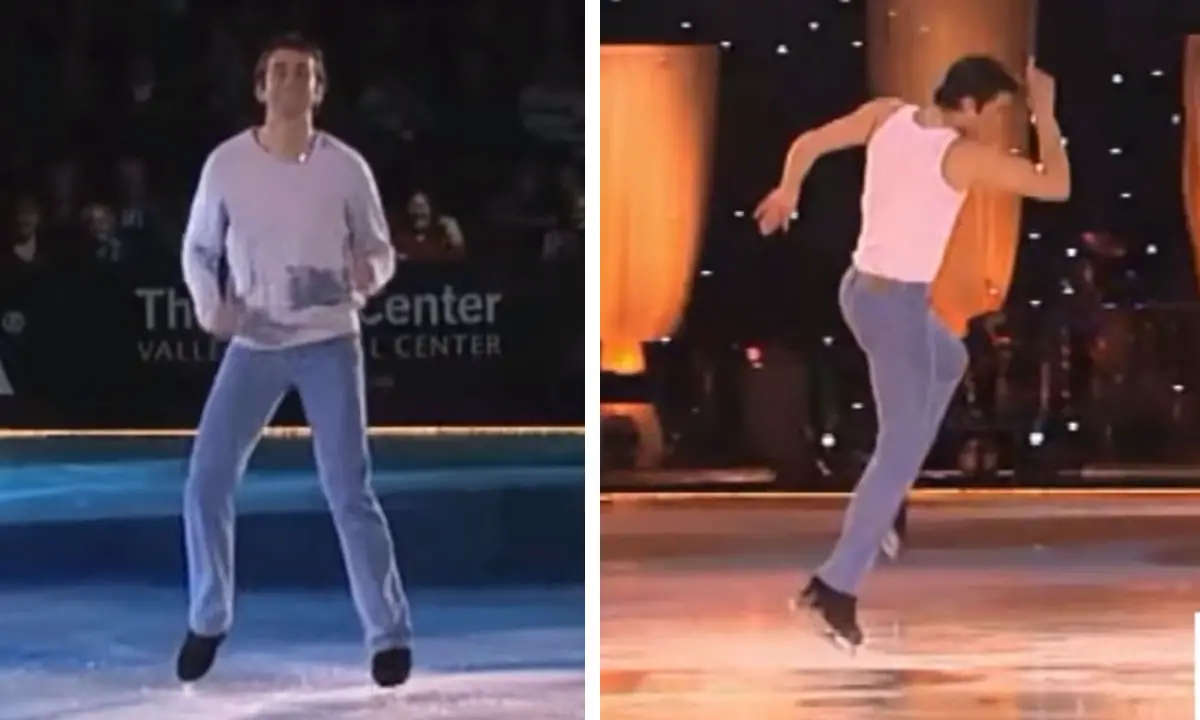 Bradley performed at the Pandora Unforgettable Moments of Love and Ice event. And it's safe to say that it is indeed an unforgettable performance.
He first starts with a grey sweater and jeans, just like Kevin Bacon did in the original. And after a while, he is in his tank top and jeans, again like the original. And the fact that he is doing all these stunts, twirls, and jumps with skates on is highly commendable.
WATCH Ryan's breathtaking performance below.
COMMENT and SHARE if the performance gave you chills.