I had never heard of Acrobatic Gymnastics until I watched this video. It's not an Olympic sport but the popularity and hype it has been gaining in recent years, is totally something we all need to watch out for. The popularity of this sport has been gaining is worth considering.
This video shows three young ladies performing at the 2010 Acrobatic Gymnastics World Championships. This team Russia comprising of Aigul Shaikhutdinova, Ekaterina Stroynova and Ekaterina Logonova are seen showing their outstanding skills along with an eye-pleasing choreography.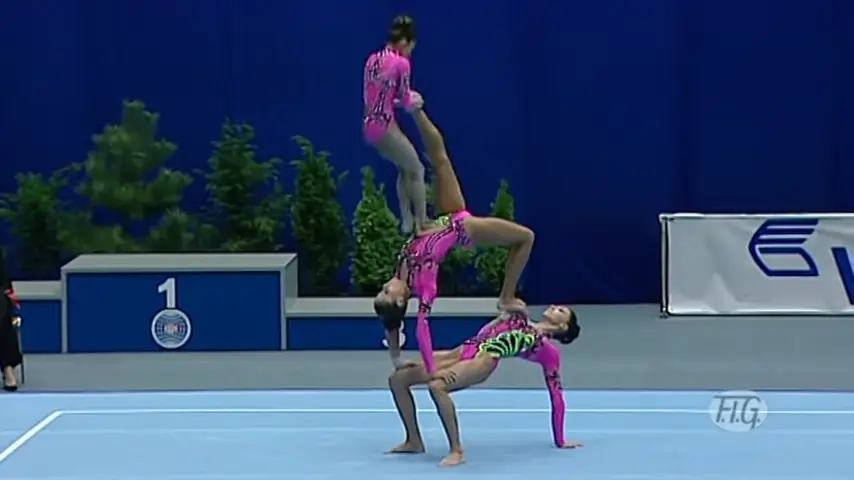 This combined routine includes Balance segments (where competitors are meant to hold the complex pose for a certain duration of time) and Dynamic segments (wherein competitors demonstrate power and grace with throws and flight). Watch this video and tell us what you think of this routine through your comments!
Please SHARE this awesome video with your friends and family too!