Singing in front of a live audience can shake some people–even professionals. But a capella group "Straight No Chaser" has no problem performing for a crowd because they know the end result is going to be a standing ovation, that's how good they are.
This ten-man group was actually formed at the University of Indiana over 20 years ago. The group was founded in 1996 by Dan Ponce and Randy Stine and gained popularity in 2007 when a video of their performance of "The 12 Days of Christmas" went viral on YouTube. The video garnered millions of views and caught the attention of Atlantic Records, which eventually signed the group.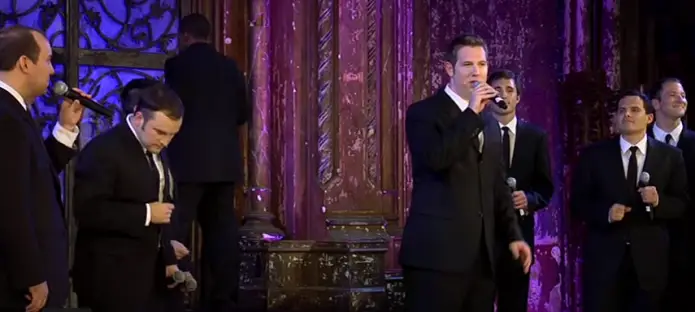 They've risen to fame through sheer talent, and some funny lyrics they've written to songs like Christmas carols.  Their staying power–they're still touring after nearly three decades, although with a few personnel changes–is a testament to that.
This is a cover of, in their own words, "one of the best songs from the 1960s, one of the quintessential hits. Written and performed by Ben E. King, here is 'Stand By Me.'" They're not kidding about it being a fantastic song and they do it justice with this a capella version that's so good it will make you smile.  Watch the video below and please leave us a Facebook comment to let us know what you thought!
Don't forget to hit the SHARE BUTTON to share this video on Facebook with your friends and family.