It's said that age is just a number. No matter how much we age, there will always be a little child trapped inside all of us. When we hear the music that leads back to our youth, our body immediately peaks up the beat. We forget any back that is pricking our body or any injuries that tell us to not take the risk. But the music tells us otherwise.
This adorable woman in the video below shows us how true that statement is! This 88-year-old granny can't stop grooving whenever she hears her favorite song playing on the radio and it is awesome.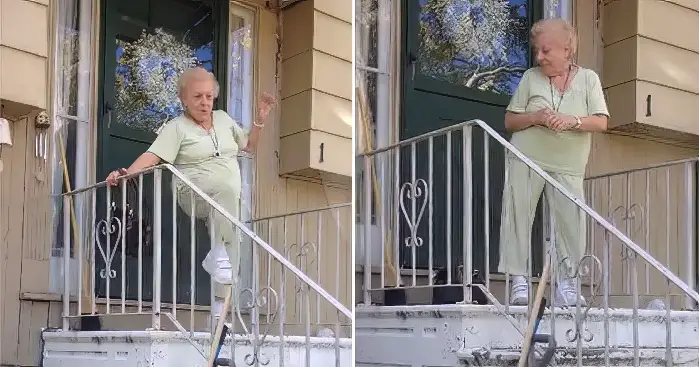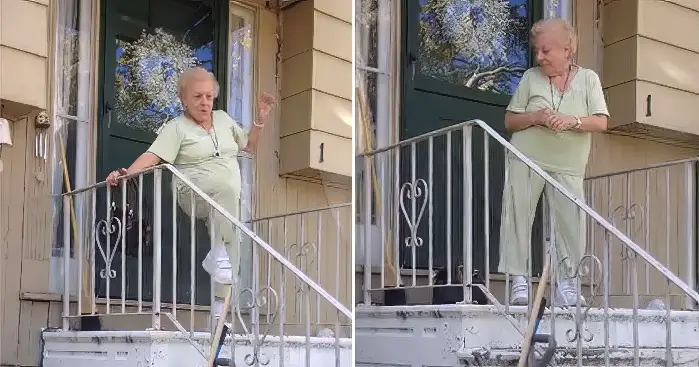 She turns around from the door and as soon as her ear picks up the music, she drops her bag and swings her hips. Her smile says it all about the fun she is having. She swivels her shoulder like a lady with a perfect amount of attitude.
Her granddaughter Chelsea picks her up at least once a week for breakfast or lunch and she makes sure to play some of her favorite songs during such visits. This time around, Chelsea played Dion's "Runaround Sue." Wait till you see how Nana reacts, you'll be swaying along with her! I hope to be as energetic as her when I get to be her age. Watch this amazing grandmother in the video below and please leave us a Facebook comment to let us know what you thought!
Don't forget to hit the SHARE BUTTON to share this video on Facebook with your friends and family.